4 Easy Recipes To Prepare At Home During The Lockdown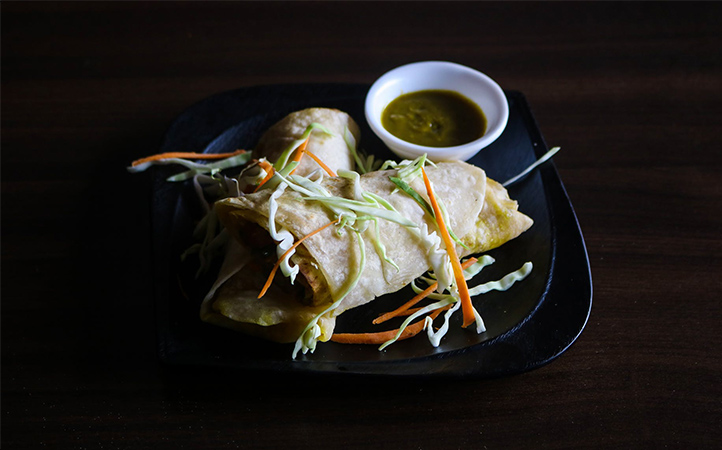 Dec 03, 2023 at 06:56 PM (GMT -05:00)
Pakistan is a country rich in culture, festivities, and food. Pakistanis celebrate everyday living their lives to the fullest and a huge part of this involves having delicious food. Pakistanis have a unique, yet an amazing taste palette.
We are not just fond of our desi cuisine but also love to try out cuisines from all across the globe. Of course, we add a certain flavor of our own to those dishes as per our taste buds. We like trying out cuisines that align with our flavor palette.
However, Pakistan is currently facing a lockdown due to the COVID19 situation. The lockdown has led to restaurants; take out places and all other eateries being closed to minimize the spread of this pandemic. Pakistanis are no more left with the choice of ordering in food or getting a take out of their favorite meals.
On the brighter side, this has encouraged many people to step inside their kitchens and prepare the dishes they are craving for. Many of these people are those who have never tried any form of cooking before.
Baby steps lead to perfect tasting dishes and there is always a first time. What should be noted is that you should start with some easy recipes before you get your hands on a more difficult one.
Here are 4 easy recipes to start off with at home during this lockdown:
Chicken Fajita Wraps
These Chicken Fajita Wraps are easy to prepare at home. There are no experts level tricks required in preparing these so this can easily be the first-ever diesh you try out. The stuffing in the wraps is extra-ordinarily delicious. These might be the best-tasting fajita wraps you would have ever tried.
Click on the image for the recipe.
Butter Tawa Naan
We are sure a lot of you are craving for this restaurant-style naan; the one that has been baked in a tandoor and coated with the richness of butter. Naans go perfectly with almost all desi dishes. Moreover, they take the whole eating experience to the next level with how amazing they taste. This naan recipe is a must-try if you are a naan fan like most of us.
Click on the image for the recipe.
Cheese Filled Potato Balls
These Cheese Filled Potato Balls are for all the cheese-lovers out there. These are the wonderful combination of mashed potatoes with delicious seasoning and cheese that melts in when you fry it. The outer layer of these is of bread crumb that gives it a crunchy exterior only until you bite into the divine tasting potato and cheese blend.
Click on the image for the recipe.
Mexican Bites 
Mexican food is known for its great flavourful spicy taste. These Mexican bites are no different than the typical Mexican taste you have tried before. Serving these with a salsa sauce makes them a delight to have. These are so easy to prepare and taste so incredibly delicious that you will want to make these every other day. 
Click on the image for the recipe.