4 Reasons Why We Love Mangoes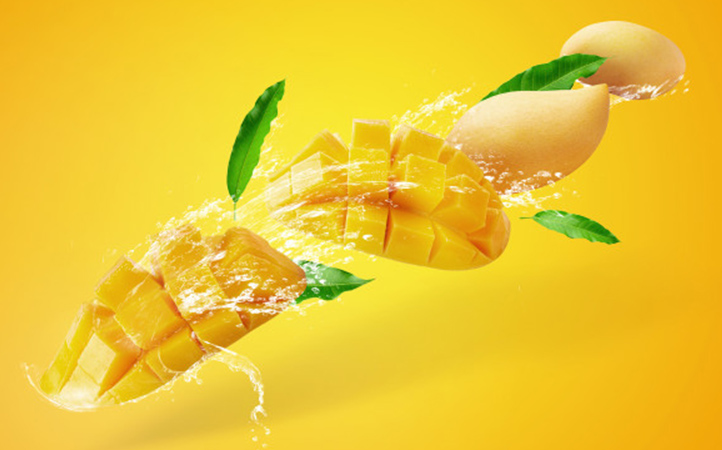 Apr 20, 2021 at 12:10 AM (GMT -04:00)
Known as the 'King of Fruits' in South Asia, Mangoes are among the things that almost every Pakistani waits for all year.
The varieties of Mango that are produced in Pakistan include Chaunsa, Sindhri, Langra, Dasehri, Anwar Ratool, Saroli, Samar Bahisht, Toota Pari, Fajri, Neelum, Alphanso, Almas, Sanwal, Surkha, Sunera and Desi.
Summer in Pakistan is defined by the sights and sounds of vendors hawking piles of soft, sweet-smelling mangoes or pureeing them to create refreshing drinks to cut through the scorching heat.
Almost everyone enjoys having mangoes and here are reasons to love them even more:
Helps us beat the summer heat
Nothing beats the satisfaction of a chilled cold mango during the scorching heat of summer. A mango can turn any day into an amazing one. When the warm temperatures give you a bad mood, a mango can easily fix that with its delightful taste and aroma.
Fulfils our sugary cravings
We are often craving for something sweet and mangoes are the right way to go in this season. It is a fruit which makes it a lot healthier than the regular desserts we usually have and it certainly tastes wonderful, so grab a mango every time you have a sugary craving!
Helps us make amazing desserts
What doesn't go perfectly with mangoes? You can make mango ice cream or  just add it as a fruit with vanilla ice cream. You can bake a mango pie or use it as a topping for a cake. One way or another, it keeps making our desserts more delectable.
After dinner family session
These are often the highlight of our summer evenings. Right after having dinner, the entire family gathers around and has a mango session. In joint family systems, family members also have a mango competition of who can have the most number of mangoes at a time.