Apple Galette Recipe | Bake With An Expert | Saba Aftab | 28 Oct 2022 | Masala Tv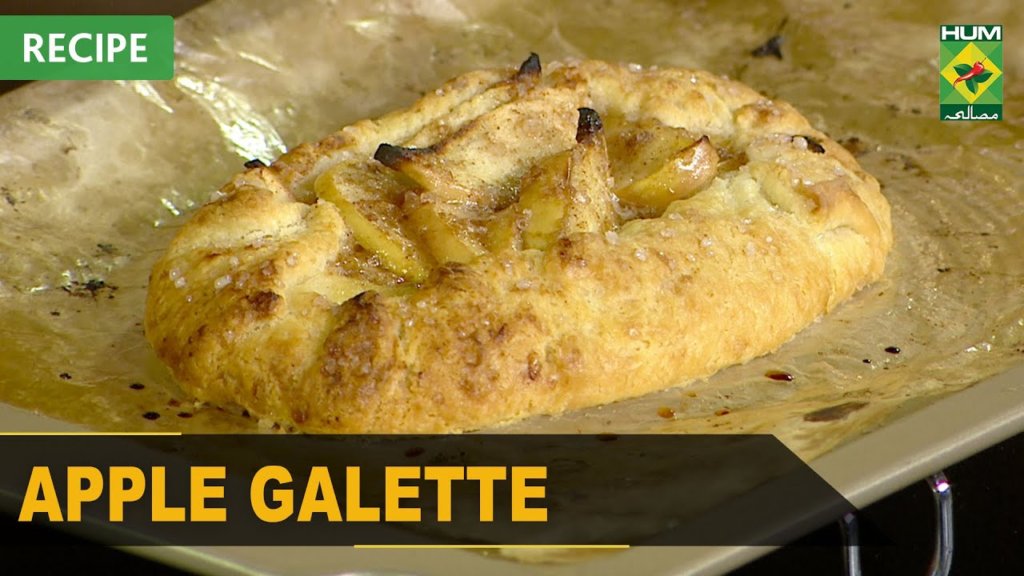 Sep 23, 2023 at 07:32 AM (GMT -04:00)

Check out the Apple Galette Recipe in Urdu. Learn how to make best Apple Galette Recipe , cooking at its finest by chef Saba Aftab at Masala TV show Bake With An Expert. Check all the Pakistan Cooking recipes in Urdu of Masala TV. Also Check Apple Galette Recipe , ingredients and complete Method.
Subscribe To Masala TV Recipes YouTube Channel! https://bit.ly/MasalaTV
This show features two new fresh faces from the culinary world; Chef Saba Aftab and Chef Saad Ahmed. Chef Saba provides theme-based patisserie solutions while Chef Saad provides an insight to savory and dessert based baking solutions.
#AppleGalette #WafflePizza #masalatv #ChefSabaAftab
Watch this Masala TV video to learn how to make Apple Galette and Waffle Pizza recipe.
This show of "Bake With an Expert" with Chef Saba Aftab aired on 28 October 2022.
Ingredients For Pizza Toppings
Boneless chicken 150 gram
Capsicum few slices
Onion few slices
Shredded Cheese 150 g
Chilli Garlic Sauce 4 tbsp
Pizza Seasoning to taste
For Waffle Base :
Flour 120 g
Yogurt 30 g
Baking Powder 1/2 tsp
Baking Soda 1/4 tsp
Sugar 6 g
Salt a pinch
Oil 30 mL
Waffle Pizza
200°C for 5-7 mins
Serves 2-4
Method:
For Waffles
1. In a bowl add flour , baking soda, baking powder, salt, sugar give it a stir and then add yogurt
2. Slowly start adding water, until it reaches semi-runny batter consistency
3. Now add oil and mix well. set it aside
4. Gease your waffle maker and prepare waffles according to your waffle maker's intructions
5. OR make a pizza base on the skillet. light golden brown on each side
For Waffle Pizza Toppings:
1. After making waffles spread sauce evenly
2. Add onion, capsicum, chicken pieces, and sprinkle pizza seasoning on top
3. Lastly, finish the layers with handful of cheese
4. Toast it in the oven at 200°C for 5-7mins, or until cheese has melted properly
5. Serve warm. Enjoy!
Tools/ Equipments
Baking Paper
Waffle Iron
Rolling Pin
Oven
Measuring Spoons
Spatulas
Silpat

Apple Galette Recipe in Urdu and English
At Masala TV you can check complete Apple Galette Recipe in Urdu and English. This is one of the best recipes by chef Saba Aftab at Masala TV show Bake With An Expert. Check out the other best recipes of chefs Saba Aftab.
Top relevant recipes of Apple Galette Recipe in Urdu