Beef and Cheese Open Faced Omelet By Chef Basim Akhund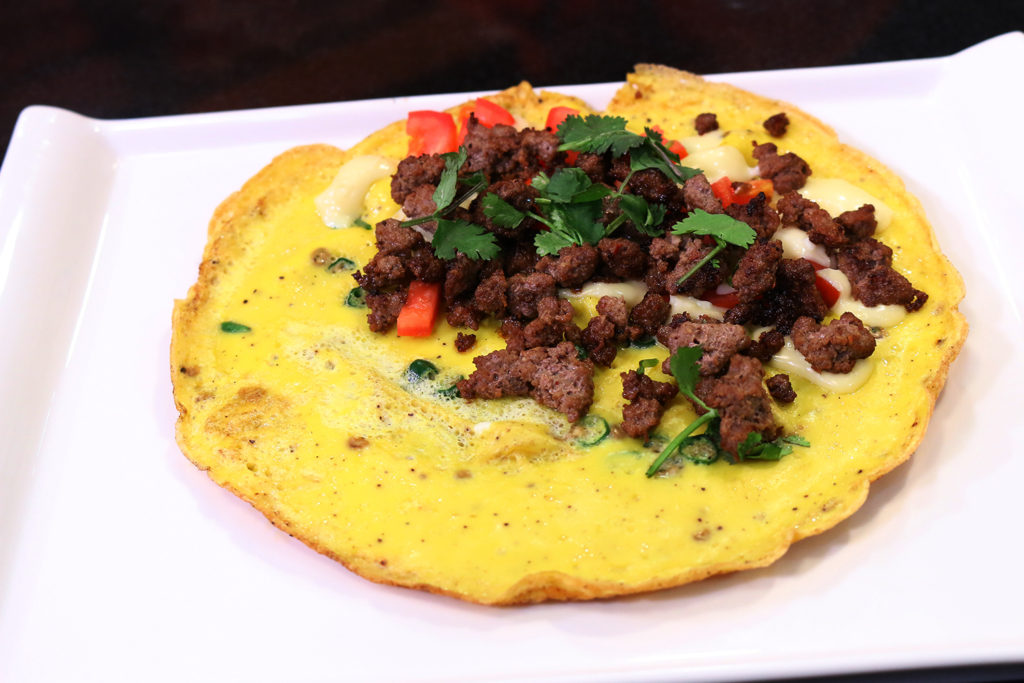 Ingredients
Butter                                      2 tsp
Minced beef                            100 gm
Garlic (finely chopped)           1/2 clove
Salt                                          to taste
Black pepper                           to taste
Tomato                                    1 medium
Parsley                                    2 sprigs
Eggs                                         3 free range
Red Chilli sliced                      1
Cheese sliced                          1
Methods
In a pan add the butter and finely chopped garlic clove.
When the garlic turns light brown take most of it out of the butter and then add the beef. Sautee the beef and add pepper and salt to taste. For 5 to 10 mins keep moving the beef in the butter and fry until cooked.
Take the beef out and set aside. Take the eggs and in a bowl mix them well with pepper and salt to taste.
Add the chopped chilies and parsley. In the same pan add the remaining butter and pour the eggs and let it cook with a lid on for 5 min on low heat.
Remove the lid, flip the egg and cook the other side.
Then put the beef on the egg with some cheese on top and put the lid back on and let it heat. Dish it out. It's ready to serve!