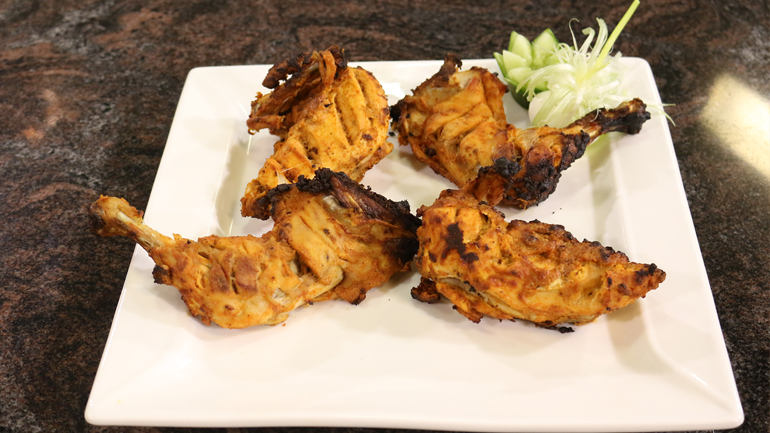 Ingredients
Chicken                                            1 kg (4pieces)
Raw papaya                                                             2 tbsp
Gram flour roasted                  1 tbsp
Cream                                                      2 tbsp
Green chilies grinded                              1 tbsp
Yogurt                                                     ½ cup
Brown onion grinded                              2 tbsp
Ginger garlic paste                  1 tbsp
Salt                                                                          1 tsp
Prepared behari masala                            2 tbsp
Onion rings                                                             for garnish
Lemon                                                     for garnish
Methods
Mix all the ingredients except chicken gram flour, and cream.
Now add in cream and gram flour.
Marinate your tikka peices with this mixture for 2 hours.
Give dum of coal, put chicken tikka to bake in a pre heated oven for 40 mins.
20 mins on each side, brushing with oil.
Serve with onion rings, lemon and chatni.