Crispy Fish Fingers By Zubaida Tariq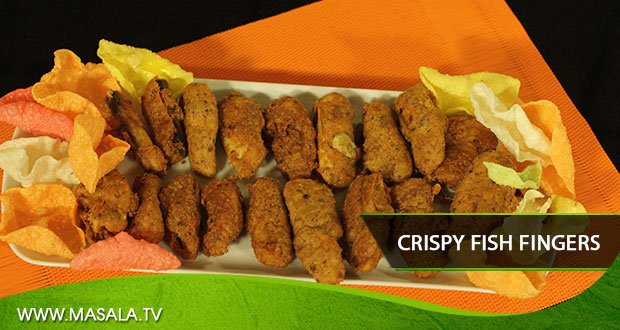 Fish slices 1 kg
Gram flour 1 cup
Eggs whites 3
Lemons 4
Roasted cumin powder 1 tbsp
Mustard seeds 1 tbsp
Turmeric ½ tbsp
Red chili flakes 2 tbsp
White vinegar 2 tbsp
Oil to fry
Salt to taste
Method:
Add 2 tbsp vinegar in fish fingers and keep it for 10 minutes.
Wash it and add in ½ tbsp turmeric, lemon juice and some salt.
Grease the pan, add the fish fillets. When the water dries. take them out and keep them aside.
Take 1 cup gram flour in the bowl, add in egg whites, mustard seeds, red chili flakes, roasted cumin and salt. Beat it.
Take each fish finger, dip them in batter and deep fry them till they are golden brown.
Take them out and srev it with hot nan.