Daal Chicken Qeema Recipe | Tarka | Rida Aftab | Desi Food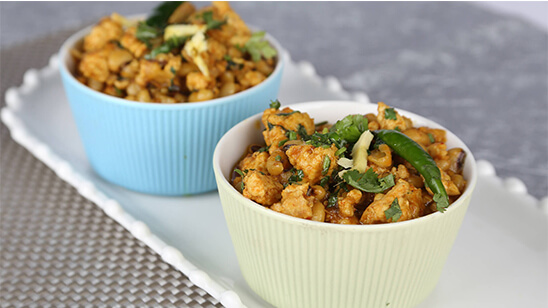 Apr 21, 2021 at 01:16 AM (GMT -04:00)

Check out the Daal Chicken Qeema Recipe in Urdu. Learn how to make best Daal Chicken Qeema Recipe , cooking at its finest by chef Rida Aftab at Masala TV show Tarka. Check all the Pakistan Cooking recipes in Urdu of Masala TV. Also Check Daal Chicken Qeema Recipe , ingredients and complete Method.
Daal Chicken Qeema is a food for soul. It's spicy, succulent and scrumptious. Have some of this today for dinner!
Watch this Masala TV video to learn how to make Daal Chicken Qeema , Galawati Murgh Masala and Chicken Stew Recipes. This show of Tarka with Chef Rida Aftab aired on 12 January 2021.
Ingredients:
White kidney beans (boiled) 250gm
Chicken mince ½ kg
Tomatoes 250gm
Onion chopped 2
Ginger garlic paste 1tbsp
Cumin 1tsp
All spice powder 1tsp
Red chili powder 1tsp
Turmeric powder 1tsp
Ginger 2tbsp
Green chilies 4
Salt 1-1/2 tsp
Oil 1cup
Method:
Heat oil fry ginger garlic paste , add chicken mince and roast , when water dries add onion and roast again ,now in a blender add tomatoes , cumin , all spice powder, green chilies, turmeric powder, red chili powder and salt and grind it well, now add this ground spice in mince and roast again. Lastly add boiled white kidney beans and sprinkle ginger simmer. Serve hot.
Ingredients:
Chicken 1 kg
Yogurt 250 gm
Papaya paste 2 tbsp
Ginger garlic 2 tsp
Salt 1 tsp
Red chili powder 1 tsp
Nutmeg, mace ½ tsp
Vinegar ½ cup
For The Masala:
Tomato ½ kg
Onions 2
Whole red chilies 6
Roasted cumin 2 tsp
Salt ½ tsp
Turmeric powder 1 tsp
Oil ½ cup
Method:
Marinate chicken with all ingredients and leave for 1-1/2 hour. For masala add tomatoes, whole red chili, onion, roasted cumin, salt, turmeric with 1 cup water and cook. When they get tender then put in blender and blend them. Now heat oil, add blended masala and cook well. Now add marinated chicken and cook for 20 minutes covered when chicken get tender sieve well. Then add green coriander and serve.
Ingredients:
Chicken tikka boti 1 packet
Onion 1
Yogurt 1 cup
Tomatoes 2
Turmeric powder 1 tsp
Button chilies 10
Cumin 1 tsp
Whole coriander 1 tsp
Crushed fennel 1 tsp
All spices powder ½ tsp
Finely cut ginger 2 tbsp
Chopped garlic 1 tbsp
Oil ½ cup
Salt 1 tsp
Whole black pepper 1 tsp
Large cardamom 2
Ginger (finely cut) for garnishing
Green coriander for garnishing
Method:
2 cups of water boil then add finely cut onion, button chili ,cumin ,black pepper ,large cardamom ,coriander ,turmeric ,salt chopped garlic and tomato add and cook for 10 minutes .then all remaining ingredients add the chicken tikka boti add and roast .finally garnish with ginger and green coriander and serve hot.

Daal Chicken Qeema Recipe in Urdu and English
At Masala TV you can check complete Daal Chicken Qeema Recipe in Urdu and English. This is one of the best recipes by chef Rida Aftab at Masala TV show Tarka. Check out the other best recipes of chefs Rida Aftab.
Top relevant recipes of Daal Chicken Qeema Recipe in Urdu