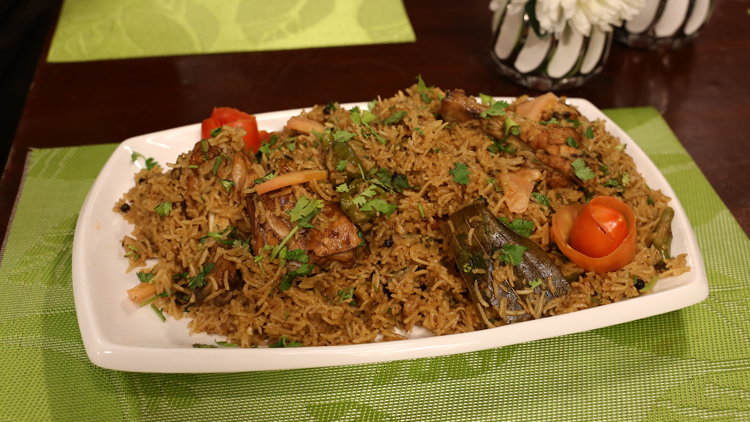 Ingredients
Rice soaked         ½ kg
Chicken               ½ kg
Yogurt                  250 gm
Onion                  2
Green chilies       10
Cumin                  1tsp
Cardamom          4
Salt                      2tsp
Bay leaves           2
Black pepper       2
Black pepper       2tsp
Cinnamon           1piece
Mint                     1bunch
Coriander            1bunch
Oil                        ½ cup
Ginger garlic       2tsp
Methods
Heat oil in a pan fry onion till brown.
Now add chicken ,cumin , cardamom , bay leave , black pepper.
Add cinnamon , salt and ginger garlic now roast well.
Now add 3cups of water and cook till chicken tender , beat yogurt and add in chicken.
Now sprinkle some coriander , mint and green chilies.
Lastly add soaked rice and cook till water dries and give dum and serve .