Hot Milk Cake Recipe | Food Diaries | Zarnak Sidhwa | Dessert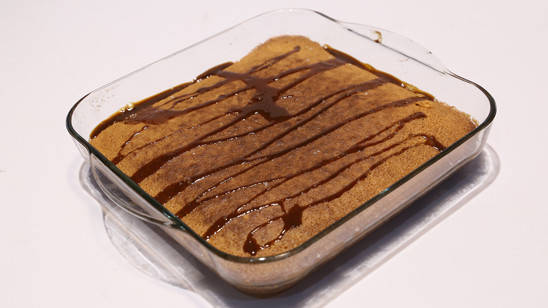 Mar 04, 2021 at 11:23 PM (GMT -05:00)

Check out the Hot Milk Cake Recipe in Urdu. Learn how to make best Hot Milk Cake Recipe , cooking at its finest by chef Zarnak Sidhwa at Masala TV show Food Diaries. Check all the Pakistan Cooking recipes in Urdu of Masala TV. Also Check Hot Milk Cake Recipe , ingredients and complete Method.
Hot Milk Cake is always a good idea with evening tea. Enjoy Independence day even more by having this!
Watch this Masala TV video to learn how to make Hot Milk Cake and Loki Chana Daal Recipes. This show of Food Diaries with Chef Zarnak Sidhwa aired on 12 August 2020.
Ingredients:
Sugar 2 cups
Eggs 4
Oil 1/3 cup
Flour 2 cups
Salt 1 1/4 tsp
Baking powder 2 tsp
Unsalted butter 4 tbsp
Milk 1 cup
Vanilla essence 2 tsp
To serve:
Caramel sauce as required
Flaked sea salt as required
Method:
Beat the eggs and sugar until light and fluffy, slowly beat in the oil. Add the flour, salt, and baking powder. In a saucepan, bring the butter and milk just to a boil. Add the vanilla. Remove the pan from the heat, and stir the mixture until the butter is completely melted. Slowly add the hot milk mixture to the cake batter, mixing until everything is well combined. Scrape the bowl, and mix briefly, just until smooth. Pour the batter into a greased deep dish. Bake the cake at 180 degrees C for 40 to 45 minutes, until a toothpick inserted into the center comes out clean, and the top feels set. Remove the cake from the oven, and place it on a rack to cool. Serve in squares. Top with some caramel sauce and a sprinkle of flaked sea salt.
Ingredients:
Bottle gourd cubed 1
Split Bengal gram (chana dal) 1/2 cup
Oil 2 tbsp
Mustard seeds 1 tsp
Green chilies chopped 2-3
Curry leaves 10-12
Tomato chopped 1
Tomatoes pureed 2
Turmeric powder 1/4 tsp
Red chili powder 1/2 tsp
Coriander powder 3/4 tsp
Cumin powder 1/4 tsp
All spice powder 1/2 tsp
Salt to taste
Coriander leaves 1 1/2 tbsp
Coriander to garnish
Method:
Put lentils and bottle gourd into a pressure cooker, add 1½ cups water, cover the cooker and cook. Heat oil in a pan, add mustard seeds and let them splutter. Add green chillies and curry leaves, tomato, tomatoes pureed, turmeric powder, red chilli powder, coriander powder, cumin powder, all spice powder and salt and cover and cook. Add lentils and bottle gourd and coriander leaves and mix well. Cover and cook for 2-3 minutes Transfer into a serving bowl, garnish with coriander and serve hot.

Hot Milk Cake Recipe in Urdu and English
At Masala TV you can check complete Hot Milk Cake Recipe in Urdu and English. This is one of the best recipes by chef Zarnak Sidhwa at Masala TV show Food Diaries. Check out the other best recipes of chefs Zarnak Sidhwa.
Top relevant recipes of Hot Milk Cake Recipe in Urdu