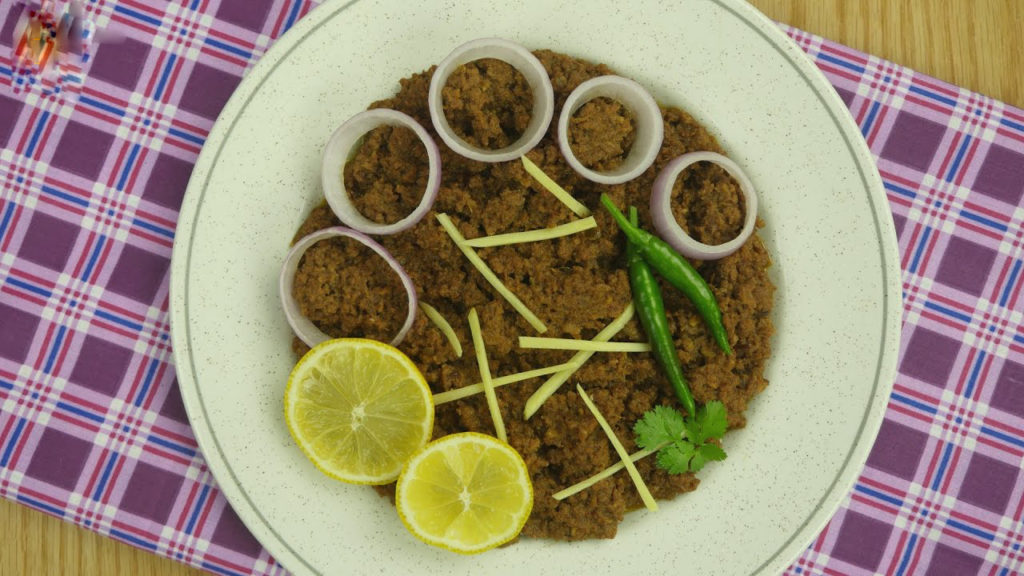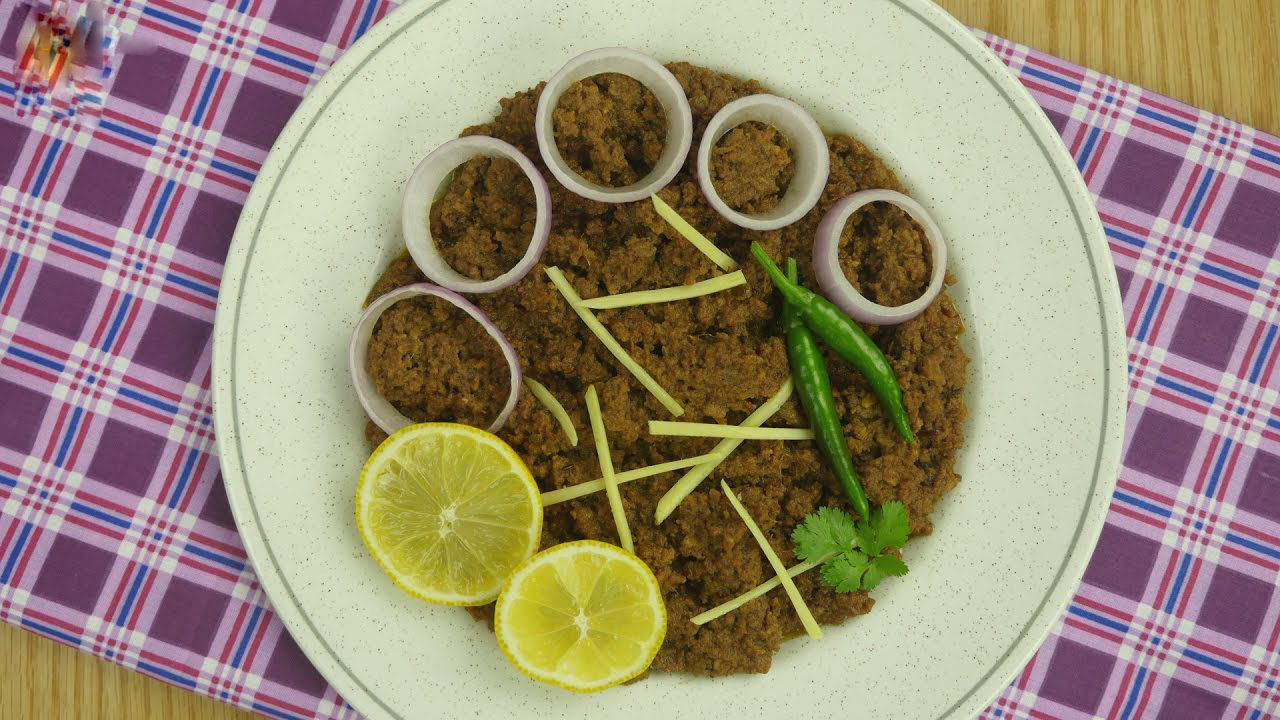 Ingredients
Mince 1 kg
Ginger Garlic Paste 2 tsp
Finley Chopped Green Chilies 4-5
Kachri Powder 2 tbsp
Fried Onion Paste 2
Flour 2 tbsp
Coriander Seeds (roasted) 1 tbsp
Cumin Powder 1/2 tsp
Nutmeg, Mace Powder 1/2 tsp
Black Pepper 1 tsp
Garam Masala Powder 1 tsp
Salt 1/2 tsp
Oil for frying
Red Chili Powder 1-1/2 tsp
Methods
Mix all ingredients until everything comes to gather
Take a wok
For frying add 1/2 cup oil and heat
Now add marinated qeema and give it a quick stir .
cook on medium heat
until fully cooked. Add 1 1/2 tbs of flour
Mix it well add some water and keep stirring cook until oil separates dish out serve hot .