Paneer Sabzi By Zubaida Tariq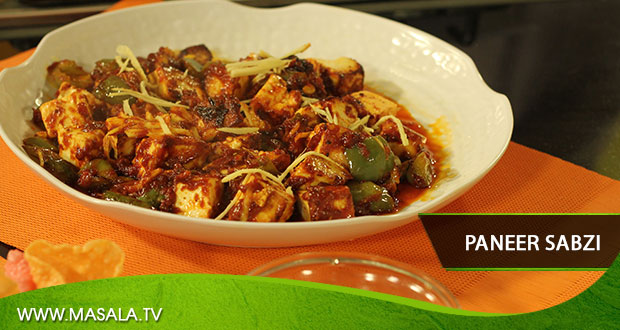 Cottage Cheese Cubes 2 packet
Chopped Green Chilies 6
Crushed Black Pepper 1 tsp
Tomato Paste 1 cup
Salt to taste
Garlic Chili Sauce 2 tbsp
Chopped Ginger 1 tbsp
Chopped Capsicums 2
Oil as required
Method:
In a karahi, heat oil add chopped capsicum and stir.
Then add chopped green chilies and tomato paste salt and garlic chili sauce and cook.
Now in a frying pan heat oil fry cottage cheese add readymade masalay add crushed black pepper and chopped ginger and let it cook for 5 minutes and serve.