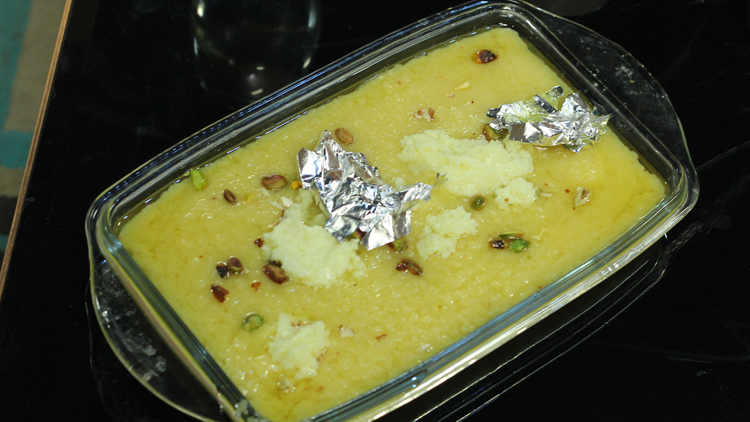 Ingredients
Apple                                    1 kg
Sugar                                     250 gram
Whole dried milk               250 gram
Cardamom                          2
Rose water                         as required
Clarified butter                 1 cup
Dry milk                                ½ cup
Methods
Peel apples and cut finely.
Now heat clarified butter, add apples and cover it.
When apples get soft mash them with spoon.
Now add sugar and dry milk and cook well.
When it gets brown then adds khoya and leaves some khoya for garnish.
When oil comes up then add cardamom, rose water and khoya.