Why vegetables are important?
Published 3 years ago &nbspin Blogs
It is known to many people that the vegetables provide many benefits to your health. People who eat more vegetables as part of a healthy diet are likely to have a reduced risk of some chronic diseases. Vegetables provide nutrients vital for health and maintenance of your body. Because of its importance vegetables should be consumed in our food every day. With them we have everything the body needs to be nourished: proteins, carbohydrates, lipids, vitamins and minerals.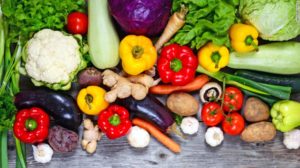 Diets rich in potassium may help to maintain healthy blood pressure. Vegetable sources of potassium include sweet potatoes, white potatoes, white beans, tomato products (paste, sauce and juice), beet greens, soybeans, beans, spinach, lentils and beans. The dietary fiber from vegetable as part of a healthy diet helps to reduce cholesterol levels in the blood and can reduce the risk of heart disease. The fiber is important for the proper functioning of the intestine. It helps reduce constipation and diverticulitis. Food containing fibers such as vegetables helps provide a sense of satiety with less calories.
Folate (or folic acid or vitamin B complex), most found in mushrooms and tomato and its derivatives, helps red blood cells of the body. Women of childbearing age who may become pregnant should consume enough folic acid food, and in addition to 400mg of synthetic folic acid from fortified foods or supplements. This reduces the risk of neural tube defects, spina bifida and anencephaly during fetal development. Some scientists point out that there are more folate in organic vegetables than with pesticides, to change some of the plant substances that end up being less nutritious.