Winter Treats: 7 Halwa's that will be your favorite this season!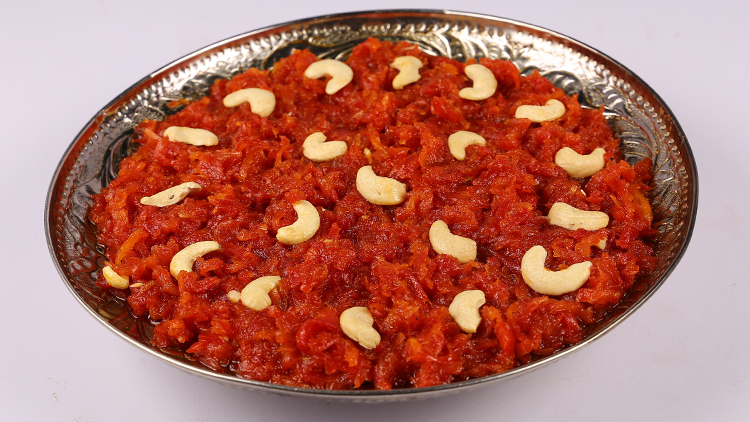 Dec 05, 2020 at 01:15 PM (GMT -05:00)
While growing up in Pakistan, one of the best winter delights to look forward to was the variety of halwa's it brings and even now that feeling remains. 
Winter season is here and so are our cravings for halwa. So we have listed down our 7 personal favorite halwa's to try this winter:
Gajar Ka Halwa
Gajar ka halwa is known to be the king of halwas.
Whether it's a special occasion or you are just craving some desi meetha, Gajar ka halwa is the ultimate choice for you. Give this super easy recipe a try. Besides, who doesn't love Gajar ka halwa?
Suji Ka Mewadar Halwa
This recipe of Suji ka mewadar halwa is the most commonly made sweet dish in Pakistan no matter what the occasion. Make this at home and treat your loved ones!
Kachi Haldi Ka Halwa
Haldi has so many health benefits and is extremely delicious, Kachi Haldi Ka Halwa will satisfy all your cravings. Make this at home with this easy recipe and treat yourself!
Lauki Ka Halwa
A winter delicacy made of the nutritious lauki with these basic, readily available ingredients at home. So give this warm winter dessert recipe a try and share your feedback with us.
Moong Daal Halwa
Moong Daal Halwa is one of the best delicacies for a happy occasion! Make your special moments even more special with this recipe. Give it a try!
Gur Ka Halwa
Gur ka halwa is mostly cooked in Punjabi households. Even though it is sweet and made like a dessert, it is eaten in breakfast during the popular Punjabi festivals. Since it can be prepared in minutes, you can make it whenever you crave it. It's a must-try.
Walnut Besan Halwa
Walnut Besan Halwa has many health and beauty properties and is immensely cooked in large quantities in Punjab.  It is extremely delicious and doesn't take more than a few minutes to cook fully. Once you've had it, you can't stop! Give this a try and thank us later.