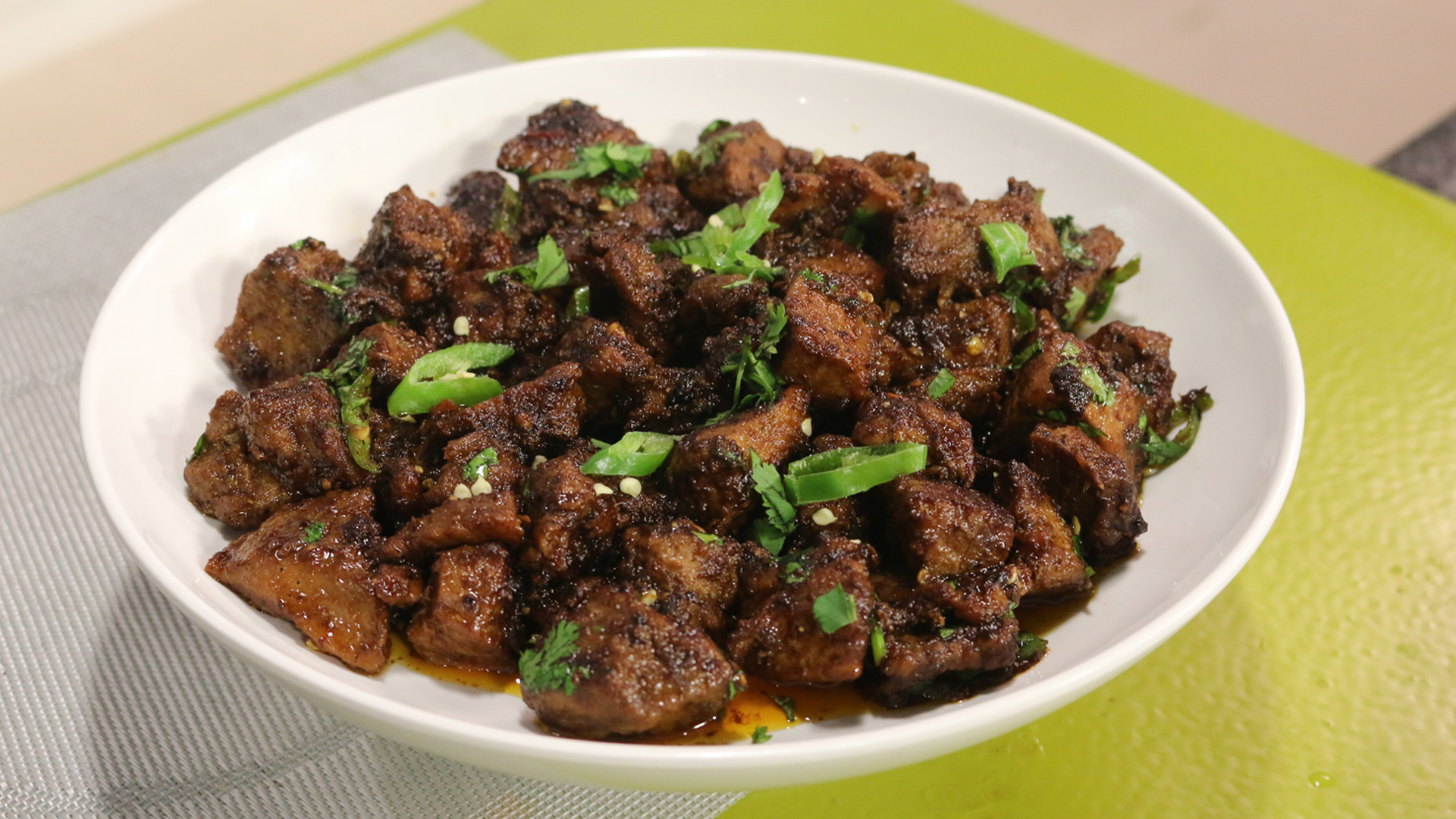 Ingredients
Boneless beef          1kg
Cardamom               2
Bay leaf                     2
Star anise                  3
Clove                          6
Cinnamon                 5pieces
Salt                             as required
Garlic                         6cloves
Ginger                       6pieces
Water                                    as required
Butter                        250gm
Black pepper           1tsp
Soya sauce               1tbsp
Chili garlic sauce     1tbsp
Oil                               1tbsp
Green chilies            for garnish
Coriander                 for garnish
Methods
In a pressure cooker add meat , salt , bay leaf , star anise.
Add cloves , cinnamon and ginger garlic cook for 20 to 25 min ,
Now open and remove meat in another pan , now through water and spices.
Now in a pan add oil , butter , black pepper, soya sauce , and chili sauce on low flame.
Now add meat cook for 5 min.
Lastly add coriander and green chilies and serve .