4 Tips on How to Stay Fit During Ramadan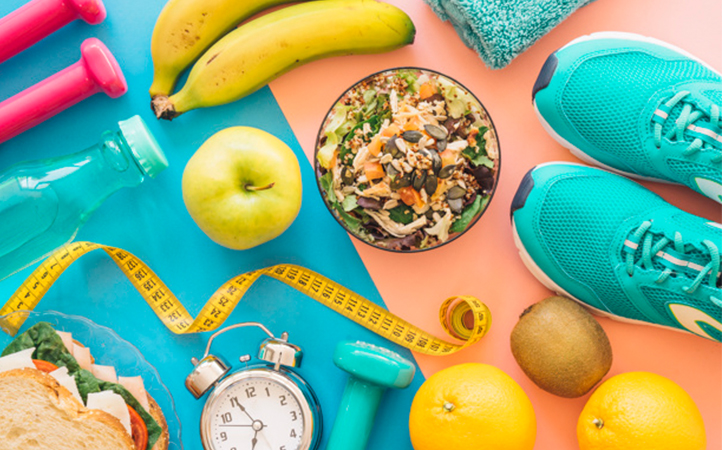 Oct 28, 2020 at 01:59 AM (GMT -04:00)
Ramadan has started and we couldn't be more excited!
For Pakistanis Ramadan is all about fasting, food, celebration, and praying. It wouldn't be wrong to say that Ramadan is a month where Pakistanis celebrate every single day and enjoy every bit of it.
While some people like to enjoy their Ramadan food by having a lot of fried, creamy, and full of fat foods, others take it as an opportunity to lose weight and get back in shape.
In fact, Ramadan can be the perfect time to shed off a few pounds because who doesn't want the perfect Eid look?
Here are 4 tips on how to stay healthy during:
Don't skip Suhoor 
Sehri should not be skipped; it should be about consuming wholesome foods that keep you active throughout the day. A healthy Sehri will help you stay energized all day long so that your routine work is not affected. Try including foods rich in protein and dairy products so that you are not dull during the fasting period.  
Avoid overeating at Iftaar
The most basic thing to remember is that while you fasted all day and you are looking forward to food, you should not go overboard with it. You should not be consuming food just for the sake of it. Stop when you feel like you are almost full because after this point all that you'll have would be overeating. Pakistanis are all about having fried and unhealthy foods at the Iftaar table so try avoiding those things and try adding more fruits and other baked items at the table. 
Consume a balanced diet
Just because it is Ramadan and you have waited for it all year round, does not mean you have to forget all what you used to have and start having fattening foods. Always remember that healthy is the way to go. Consume 2-3 small meals to stay nourished and healthy. If you are having three meals, have a salad or fruit in one of them. Avoid having too many carbohydrates, fried foods, or sweetened drinks. These are not just fattening but also harmful for the internal body organs.
Have plenty of water
Often during Ramadan our water intake decreases. As the time period for consuming food and drinks shortens, we forget to fulfill the water requirement of our body. Consuming at least 2-3 liters of water is essential or you will feel extremely dehydrated. Keep a tab of how many glasses of water you are consuming so that your body does not feel dehydrated. Another important reason to have water is that a lot of times we feel hungry and having water at that time will help you curb a huge part of your hunger which will lead to a decreased appetite.