Chatpatti Finger Fish Recipe | Mehboob's Kitchen | Chef Mehboob Khan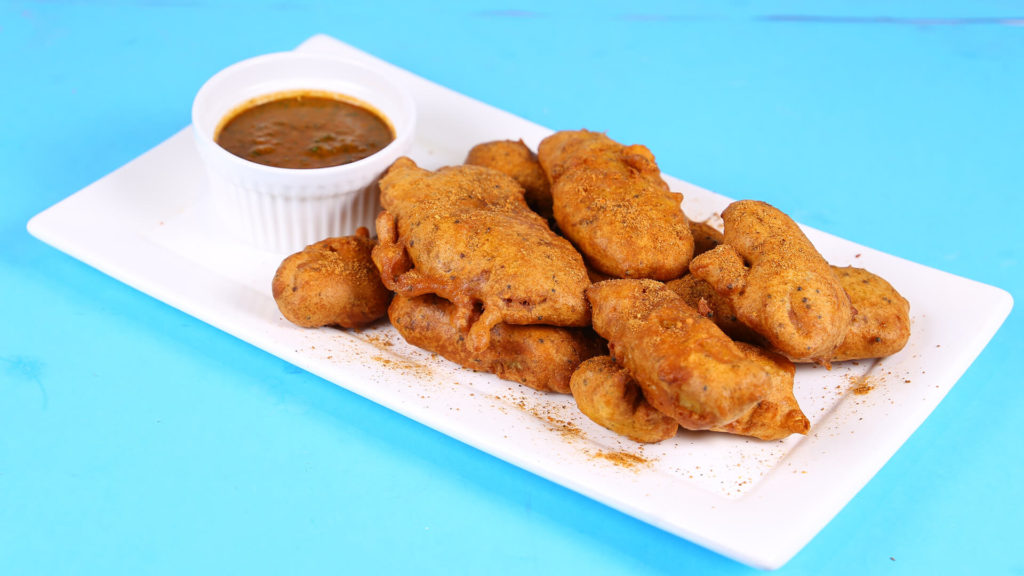 Dec 01, 2022 at 01:53 AM (GMT -05:00)

Check out the Chatpatti Finger Fish Recipe in Urdu. Learn how to make best Chatpatti Finger Fish Recipe, cooking at its finest by chef Mehboob Khan at Masala TV show Mehboob's Kitchen. Check all the Pakistan Cooking recipes in Urdu of Masala TV. Also Check Chatpatti Finger Fish Recipe, ingredients and complete Method.
Chatpatti Finger Fish is the best type pf fish to have in this weather so try this recipe at home and enjoy to the fullest.
Watch this Masala TV video to learn how to make Chatpatti Finger Fish,Red Kidney Beans Curry and Lemon Cookies Recipes. This show of Mehboob's Kitchen with Chef Mehboob Khan aired on 19 December 2019.
Ingredients:
Fish Fingers 1 kg
Gram Flour 1 cup
Egg Whites 3
Lemons 4
Cumin Powder (roasted) 1 tbsp
Mustard Seeds 1 tbsp
Turmeric ½ tbsp
Red Chili Flakes 2 tbsp
White Vinegar 2 tbsp
Oil to fry
Salt to taste
Method:
Add 2 tbsp vinegar in fish fingers and keep it for 10 minutes. Wash it and add in ½ tbsp turmeric, lemon juice and some salt. Grease the pan, add the fish fillets. When the water dries. take them out and keep them aside. Take 1 cup gram flour in the bowl, add in egg whites, mustard seeds, red chili flakes, roasted cumin and salt. Beat it. Take each fish finger, dip them in batter and deep fry them till they are golden brown. Take them out and serve it with hot naan.
Ingredients:
Red Kidney Beans (soaked) 1 cup
Oil 2 tbsp
Cinnamon 1 inch stick
Green Cardamoms 1
Black Cardamoms 1
Cumin ½ tsp
Onion (grated) 2 medium
Ginger, garlic paste 1 tbsp
Green Chilies (grated) 2
Tomato Puree 2 (tomato)
Coriander Leaves ¼ cup
Garam Masala 1 tsp
Red Chili Powder 1 tsp
Salt to taste
Turmeric ½ tsp
Method:
Place the soaked kidney beans in pressure cooker with 4 cups of water, cinnamon stick, green cardamom, black cardamom and pinch of salt and Cook till the beans are completely cooked and soft.
Heat oil in a pan and add cumin seeds sauté till light brown. Add ginger garlic and stir fry for a half a minute and add tomato and green chili puree and cook on medium heat for three to four minutes, stirring continuously. Then add garam masala, red chili powder, salt and turmeric, continue to sauté for two more minutes. Now mash a handful of boiled red kidney beans and add it on the masala, stir for a minute,add a cup of water if mixture looks too thick, add a cup of water and cook on high flame for 2 minutes. Lastly garnish with coriander leaves and serve with rice.
Ingredients:
Butter ½ cup
Caster Sugar 1 cup
Eggs 2
Lemon Juice 2 tbsp
Lemon Essence 1 tsp
Yellow Food Color 1 pinch
Refined Flour 2 cups
Baking Powder 2 tsp
Salt ½ tsp
Icing Sugar ¼ cup
Lemon zest 1 tsp
Method:
Beat sugar and butter together till light and creamy. Add eggs one by one, now add lemon zest, lemon juice, lemon Essence and yellow food color. Mix together. Mix all dry ingredients together in another bowl, add this dry mixture to butter mixture, fold well. Make small balls out of this batter, sprinkle icing sugar and bake it on 170 degree for 10 minutes.

Chatpatti Finger Fish Recipe in Urdu and English
At Masala TV you can check complete Chatpatti Finger Fish Recipe in Urdu and English. This is one of the best recipes by chef Mehboob Khan at Masala TV show Mehboob's Kitchen. Check out the other best recipes of chefs Mehboob Khan.
Top relevant recipes of Chatpatti Finger Fish Recipe in Urdu