Methi Dana Fried Fish Recipe | Tarka | Rida Aftab | Desi Food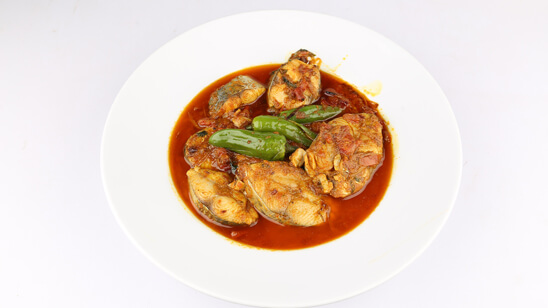 Sep 24, 2023 at 12:31 PM (GMT -04:00)

Check out the Methi Dana Fried Fish Recipe in Urdu. Learn how to make best Methi Dana Fried Fish Recipe , cooking at its finest by chef Rida Aftab at Masala TV show Tarka. Check all the Pakistan Cooking recipes in Urdu of Masala TV. Also Check Methi Dana Fried Fish Recipe , ingredients and complete Method.
Prepare yourself for a flavorful ride that will blow your mind. Give this Methi Dana Fried Fish a try and fall in love with it!
Watch this Masala TV video to learn how to make Methi Dana Fried Fish , Pocket Paratha and Cake Custard Recipes. This show of Tarka with Chef Rida Aftab aired on 10 December 2020 .
Ingredients:
Fish ½ kg
Fenugreek seeds 1 tbsp
Red chili powder 2 tbsp
Salt 1 tsp
Turmeric powder 1 tsp
Cumin 2 tsp
Ginger garlic 1 tbsp
Green chilies paste 1 tbsp
All spice powder ½ tsp
Chaat masala ½ tsp
Lemon juice 4 tbsp
Tomatoes (slice) 2
Onions (slice) 2
Green chilies 6
Fresh coriander ½ bunch
Coal 1 piece
Oil 1 cup
Method:
Marinate the fish with turmeric powder, lemon juice, chaat masala, ½ tsp salt and green chilies paste. Then heat oil and fry the fenugreek seeds. Now add onions, ginger garlic and tomatoes. Fry well. Then add marinated fish, cumin, red chili powder and salt. Fry well. Now add green chilies, fresh coriander and all spice powder. Mix well. Lastly give smoke of a coal and serve hot.
Ingredients:
Frozen parathas 4
Chapli kababs (chicken) 4
Iceberg lettuce 1 cup
Mayonnaise ½ cup
Chili sauce 1 tsp
Tomato ketchup 2 tsp
Mustard paste ½ tsp
Onion (sliced) 1
Tomato 1
Toothpick as required
Oil as required
Method:
In a pan heat oil and fry chapli kababs. Then also fry frozen parathas. Now in a bowl add mayonnaise, chili sauce, tomato ketchup and mustard paste. Mix well. Then make pockets of parathas and add tomato, onion, iceberg lettuce and prepared mustard sauce. Cover and secure with a toothpick. Serve.
Ingredients:
Cake mix 1 packet
Eggs 3
Oil ½ cup
Water 1 cup
Custard powder 4 tbsp
Milk 1 liter
Sugar 1 cup
Vanilla essence ½ tsp
Cream 1 cup
Jelly 1 packet
Dry fruit 4 tbsp
Method:
In a bowl add eggs, cake mix, oil and water. Beat well. Then bake it in an oven on 180 c for about 30 minutes. Remove and allow it to cool. Now boil milk. Then dissolve custard powder in the water and add it to the milk. Cook until the mixture gets thick. Now add cream and vanilla essence. Mix well and add to the cake. Then add jelly pieces and dry fruit. Serve chill.

Methi Dana Fried Fish Recipe in Urdu and English
At Masala TV you can check complete Methi Dana Fried Fish Recipe in Urdu and English. This is one of the best recipes by chef Rida Aftab at Masala TV show Tarka. Check out the other best recipes of chefs Rida Aftab.
Top relevant recipes of Methi Dana Fried Fish Recipe in Urdu