Multigrain Bread Recipe | Dawat | Abida Baloch | Organic Food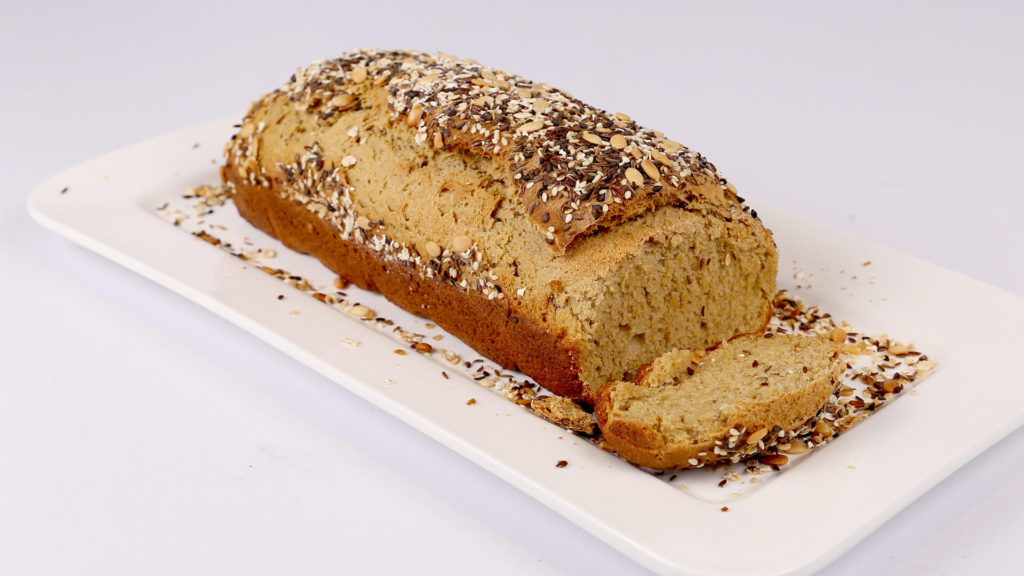 Oct 02, 2023 at 06:06 PM (GMT -04:00)

Check out the Multigrain Bread Recipe in Urdu. Learn how to make best Multigrain Bread Recipe, cooking at its finest by chef Abida Baloch at Masala TV show Dawat. Check all the Pakistan Cooking recipes in Urdu of Masala TV. Also Check Multigrain Bread Recipe, ingredients and complete Method.
This Multigrain Bread is extremely healthy to have and very easy to make so try making this at home and enjoy!
Watch this Masala TV video to learn how to make Multigrain Bread, Mutton Stew and Mulligatawny Soup Recipes.This show of Dawat with Chef Abida Baloch aired on 31 December 2019.
Ingredients for Seed Mixture:
Flax seeds 3 tbsp
Chia seeds 3 tbsp
Black sesame seeds 3 tbsp
Rolled oats 3 tbsp
Pumpkin seeds 3 tbsp
Sesame seeds 3 tbsp
For Bread Dough:
Flour 1 cup
Whole wheat flour ½ cup
Oats flour ½ cup
Maize flour ½ cup
Pearl millet flour ½ cup
Sugar 1 tsp
Instant yeast 1 tbsp
Salt 1 tsp
Milk ¼ cup
Method:
Preheat oven first. Mix all seeds together and soak half seeds in water. Mix flour, maize flour, oats flour, whole wheat flour, pearl millet flour, sugar, salt, yeast, soaked seeds and mix well and knead it with warm water then leave it to rise. When it raises then shape it gives milk wash add raw seeds, rolled oats and bake for 20 to 25 minutes.
Ingredients:
Butter 2 tbsp
Oil 1 tbsp
Chopped onion 1 large
Chopped garlic 2 cloves
Cubed carrots 2 medium
Sliced celery 2 sticks
Cubed potato 1 medium
Apple (peeled &cubed) 1
Curry powder 1 tbsp
Chicken stock 1 liter
Tomato purée 1 tbsp
Mango chutney 1 tbsp
Boiled rice 100gm
Sour cream 100 gm to serve
Fresh coriander to garnish
Salt, black pepper to taste
Method:
Heat butter and oil then add onion, garlic, carrots, celery, and potato and cook till it gets soft. Then add apple, curry powder and cook. Now add stock, tomato puree, mango chutney, mix and cook till all vegetable gets soft. Now blend soup and add salt, black pepper, and water as required also add rice and mix. Add sour cream, coriander and serve hot.

Multigrain Bread Recipe in Urdu and English
At Masala TV you can check complete Multigrain Bread Recipe in Urdu and English. This is one of the best recipes by chef Abida Baloch at Masala TV show Dawat. Check out the other best recipes of chefs Abida Baloch.
Top relevant recipes of Multigrain Bread Recipe in Urdu