Balochi Rosh Recipe | Dawat | Abida Baloch | 21 September 2022 | Masala TV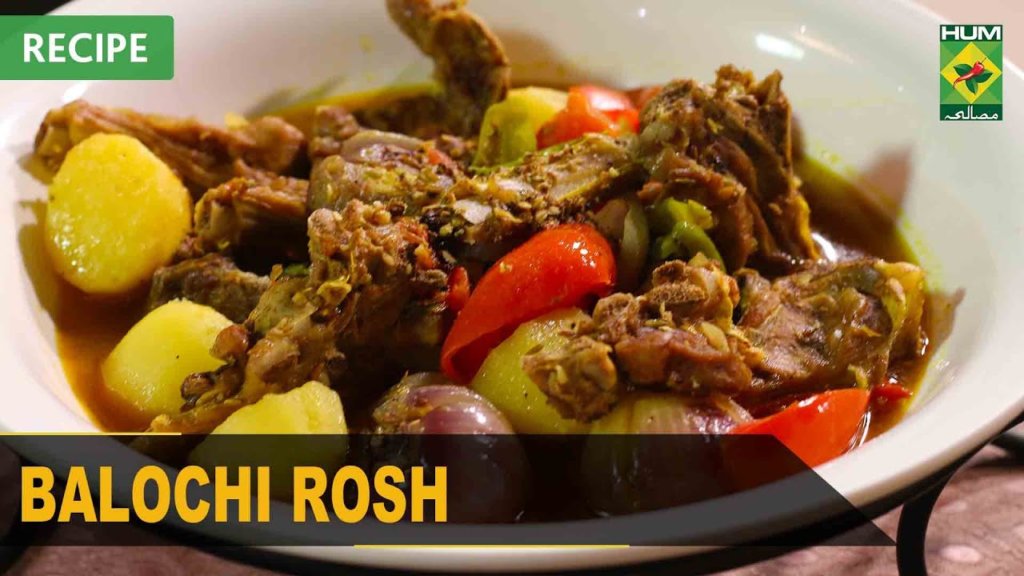 Dec 09, 2023 at 01:37 PM (GMT -05:00)

Check out the Balochi Rosh Recipe in Urdu. Learn how to make best Balochi Rosh Recipe , cooking at its finest by chef Abida Baloch at Masala TV show Dawat. Check all the Pakistan Cooking recipes in Urdu of Masala TV. Also Check Balochi Rosh Recipe , ingredients and complete Method.
Subscribe To Masala TV Recipes YouTube Channel!MasalaTv
You really can't miss out on the Balochi Rosh Recipe! It's so rich in taste and flavour that you'll regret not trying this out!
#BalochiRosh #CheeseVegetableTart #masalatv
Watch this Masala TV video to learn how to make Balochi Rosh and Cheese and Vegetable Tart Recipes.
This show of Dawat with Chef Abida Baloch aired on 21 September 2022.
If you enjoy cooking Pakistani food and are looking for recipes, videos of LIVE shows, totkas, and other food stories in both Urdu and English, subscribe to this YouTube channel or go to our Website: https://www.masala.tv/
Ingredients:
Oil 4-5 tbsp
Garlic chopped 1 tbsp
Mutton ½ Kg
Turmeric ¼ tsp
Cumin 1 tsp
Salt to taste
Crushed black pepper 1 tsp
Water as required
Tomatoes 3
Onion 3
Green chilies 3-4
Potatoes 2-3
Method:
In a large cooking pot, add Cooking Oil, Garlic Chopped and cook for a while. Now add Mutton, Turmeric, Cumin, and Salt, Black Chili, Water and cook for a minute. Now cover it and cook it for 2-3 hours on low flame. After that add tomatoes, potatoes onion, green chilies and cover for 12-15 minutes on low medium flame and serve hot.
Ingredients:
Wheat flour /puff pastry 2 cups
Egg 2
Mix vegetable 1 cup
Mushroom ½ cup
Cheddar cheese 250 gram
Black pepper 1 tsp
Oil as required
Method:
In wheat flour, salt, egg and oil mix well knead and leave for some time.
Then heat oil in a fry pan adds green peas, carrot, cauliflower and mushroom sauté.
Now knead wheat flour from make small balls and roll it.
Then baking tray apply oil make from wheat flour loaf and spread on tray.
After this cheddar cheese , sautéed vegetables and sprinkling salt.
Finally again cheese cubes ,black pepper sprinkling and bake in oven after bake serve hot.

Balochi Rosh Recipe in Urdu and English
At Masala TV you can check complete Balochi Rosh Recipe in Urdu and English. This is one of the best recipes by chef Abida Baloch at Masala TV show Dawat. Check out the other best recipes of chefs Abida Baloch.
Top relevant recipes of Balochi Rosh Recipe in Urdu