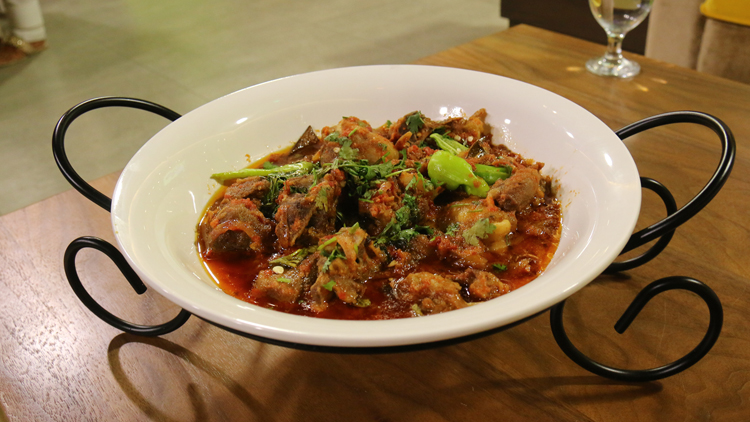 Ingredients
Meat (mutton) 500gms
Oil5 tbsp
Finely Chopped Onion 2
Ginger Garlic Paste2 tbsp
Red Chilli Powder2 tsp
Coriander Powder1 tsp
Salt to taste
Cardamoms2-3
Cloves2-3
Cinnamon Stick 1piece
Cumin Seeds½ tsp
Bay Leaf1
Yoghurt3 tbsp
Tomato Puree as required
Green Chillies3-4
Coriander Leaves4 tbsp
Garam Masala Powder1/2 tsp
Lemon Juice of 1 lemon
Methods
Heat oil in a pan. Fry onions till golden brown.
Add the ginger garlic paste.
Add the boiled mutton and fry .
Next throw in the red chilllli powder, coriander powder
Salt, cardamom, cloves, cinnamon, cumin seeds. Bay leaf fry it and add a cup of water.
Cook on slow heat.
Once the mutton is done add the yogurt, tomato puree and cook till masala is fully cooked
Add the dreenchillies, coriander leaves and garam masala powder. Stir well and cook on low heat.