Scottish Cheesy Steak Sandwich By Basim Akhund In Flame On Hai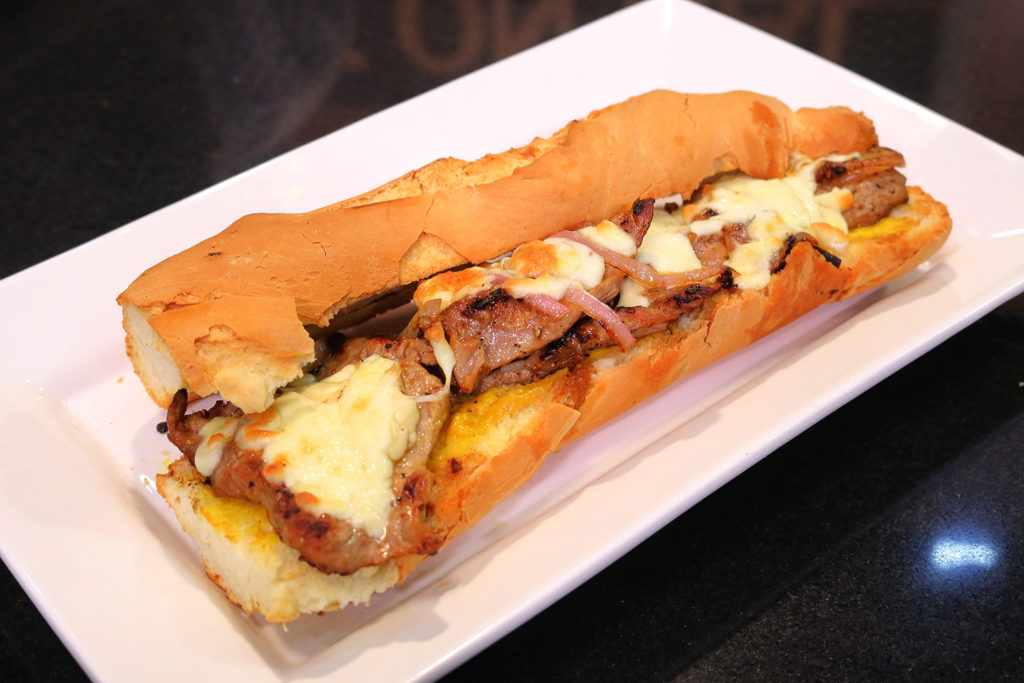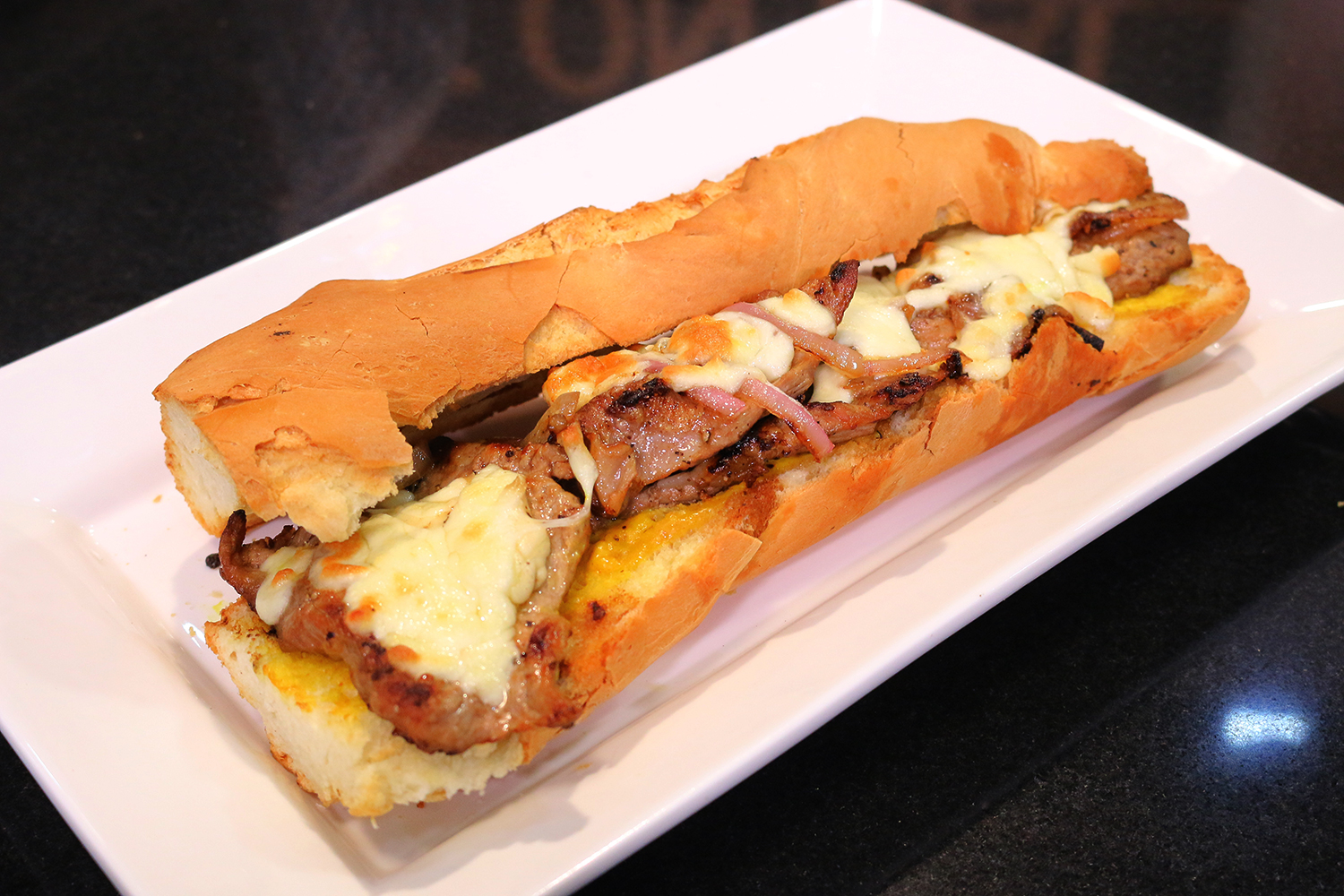 Ingredients
French Baguette                     1
Beef (Steak Piece)       250 gm
Salt                              to taste
Black Pepper               to taste
Butter                          1 tsp
Garlic                          1 clove
Butter                          1 tsp
Onion (Thinly Sliced)   1/2
Mustard paste             1/2 tsp
Mozzarella Cheese     50 gm
Methods
In a hot pan add the butter, when fully melted add the clove of garlic and let it fry for 15 seconds until it changes color. Take the garlic out. On a board take your steak pieces and bash and bruise them with a rolling pin or a cooking hammer.
When they are thin add them to the hot pan.
Let each side cook until tender and take it out.
then take the thinly sliced onion and let it caramelize in the pan and take it out once it is soft and light brown.
Cut the bun open and in then apply some butter and toast it on the pan to heat it.
Place the meat on the bun and cover it with cheese and onion. And drizzle it with some mustard.