5 Tips To Help You Protect Your Hair This summer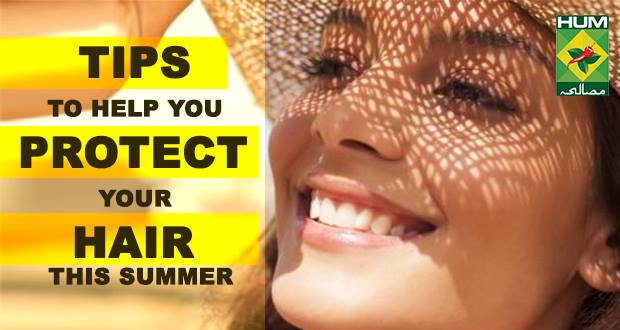 Jul 07, 2022 at 02:46 AM (GMT -04:00)
Our hair is susceptible to change in weather. Our hair's texture and composition seems to vary over the season which is why it seems only natural that different seasons require different hair care treatments. Below are 5 tips to help you keep your hair healthy and stylish this summer.
1.    
Don't Forget To Condition:
Regularly conditioning your hair can help prevent damage as conditioner imparts moisture to your hair shafts therefore improving your hair's health and making it less likely to break.
2.    
Love Your Natural Hair:
Throughout the summer, your hair is exposed to harsh UV rays emitted by the sun already making it at risk for damage, which is why styling your hair over the summer through blowouts, straighteners and curlers isn't a good idea. Try to reduce the amount of heat your hair is exposed to this summer by letting your natural hair flow freely, or try experimenting with various hairstyles such as different kinds of braids etc.
3.    
Use A Wide Tooth Comb:
When dealing with wet hair, it is important to remember that at this point it is most fragile and likely to break, which is why it is better to use a wide tooth comb rather than a brush, because a brush is more likely to pull and tear at your tangles than to actually detangle them, while combs are much more gentle
4.    
Wash Less Often:
The more you shampoo your hair, the more your hair gets stripped of its natural oils and is more likely to break. The answer to this is not to swear off washing your hair, but to reduce the amount of times in a week you do. And remember it's a transition. You cannot immediately give up on washing your hair, especially if you're someone who's used to doing it every day. Aim for trying to do it every other day, and see where it takes you.
5.    
Oil It Up:
This summer, in order to minimize as much damage as possible, investing in oil for your hair could be the best possible option for you. Oil manages to protect your hair from sun damage, chlorine damage, and salt water damage and even wind damage.
Tips:
In addition you could try these 3 DIY hair masks:
Egg hair mask
Yogurt hair mask
Avocado hair mask