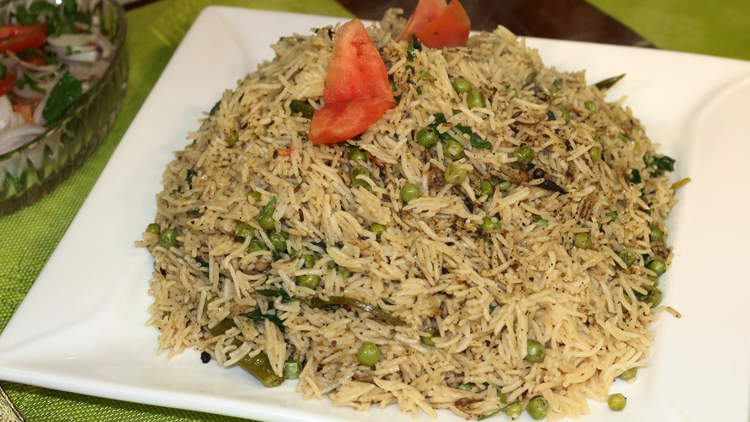 Ingredients
Rice                                                        1 kg
Peas                                                      ½ kg
Onion                                                    1
Pulao Masala                                    1 packet
Star anise powder                           ½ tsp
Black cumin                                        1 tsp
Whole black pepper                       1 tsp
Green chili                                          10
Salt                                                         1-1/2 tsp
Small cardamom                               4
Fennel seed                                       1 tbsp
Butter                                                   100 grams
Crushed black pepper                    1 tsp
Mint                                                      ½ tsp
Oil                                                           4 tbsp
Ginger garlic paste                           1 tsp
Methods
Heat oil and fry onion .now add black cumin, ginger garlic paste.
Add salt and 2 cup of water mix. after this green chili and peas add .
When peas tender then add soaked rice mix and leave on dum .
After this add whole black pepper ,butter ,mint ,fennel.
 Add crushed black pepper and star anise powder add and leave on dum .