Fresh Garam Masala Recipe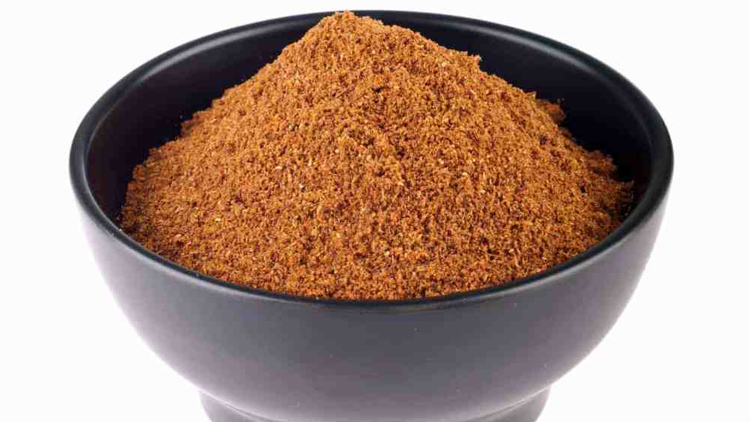 Ingredients
1 cinnamon stick (2-1/2 to 3 inches long), broken into pieces
2 bay leaves
1/4 cup cumin seeds
1/3 cup coriander seeds
1 Tbs. green cardamom pods
1 Tbs. whole black peppercorns
2 tsp. whole cloves
1 small dried red chile, stemmed
1/4 tsp. nutmeg (preferably freshly grated)
1/8 tsp. ground mace
Methods
Heat the cinnamon, bay leaves, cumin seeds.
Add coriander seeds, cardamom pods, peppercorns, cloves, and chile in a medium skillet over medium-high heat.
Stirring often, until the cumin seeds darken to a deep, toasty brown color, 2 to 3 minutes—the spices may crackle and smoke a bit.
Immediately transfer to a plate or bowl to cool.
Add the nutmeg and mace.
Now grind the spices in a spice grinder to a fine powder, working in batches if necessary.