Get To Know Another Amazing Side Of Rida Aftab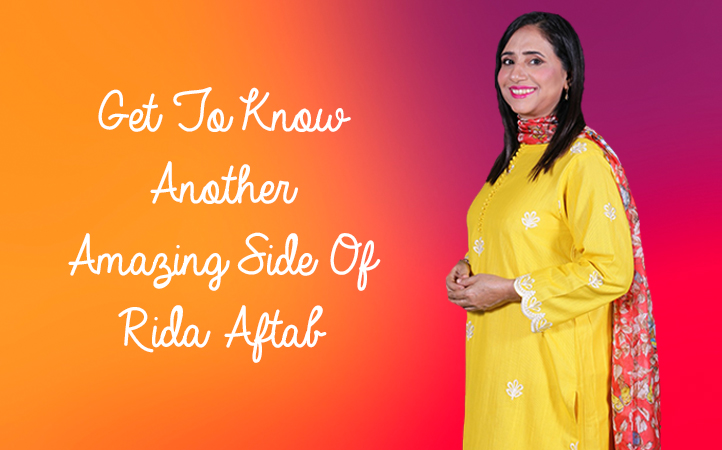 Nov 28, 2023 at 09:21 PM (GMT -05:00)
Rida Aftab is one of the most popular cooking experts in Pakistan. She has made her stand in the cooking industry because of the spicy taste palette of her recipes.
Rida Aftab remains popular mainly for her expertise in cooking while some of the credit of her popularity also goes to her tips and home remedies that she is always willing to share. She does this purely out of her helpful nature which makes us love her even more.
Zubaida Apa is a legend in the cooking industry of Pakistan but she was also well known for her 'totkas' which had a huge fan following not just nationally as well as internationally. Her legacy is being continued by the one and only Rida Aftab and we couldn't be more grateful to her for it.
Undeniably, we have learned a lot from our cooking expert, Rida Aftab, with her mind-blowing cooking skills along with her amazing tips and experiences that she shares with her audience. Just as much as we love her cooking and the phenomenal recipes she creates, we also adore the fun and cheerful personality she has.
We all know her as our favorite cooking expert but let's get to know her for her exuberant and uplifting personality
Here is a close of Rida Aftab personality her amazing traits:
Rida Aftab reacts to weird food combinations
We gave Rida Aftab a few weird food combinations list and have a look at her reactions.
Insert the video here, please
Isn't she the most fun-loving and gleeful personality there is?
Weird Food Combinations With Rida Aftab | Masala TV
Guess the ingredient with Rida Aftab
If you want to be a pro at cooking, learn from the best. Find out how great a cooking expert she is by watching this video of her guessing the ingredients blindfolded.
Insert the video here, please
We couldn't have guessed more than half of these.
Guess the ingredient with Rida Aftab | Masala TV
Up-close and personal with Rida Aftab
Get to know your favorite chef up-close and personal with this video where she answers questions about her personal life. You never knew all this about Rida Aftab and trust us, you would want to get to know her better because she has shared some great insights.
Insert the video here, please
Up Close And Personal With Rida Aftab | Masala TV