Palak Gosht Recipe | Tarka | Rida Aftab | Desi Food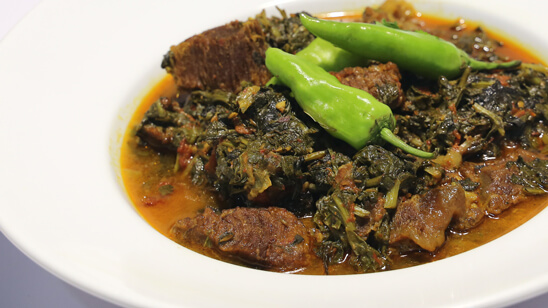 Aug 12, 2022 at 07:29 PM (GMT -04:00)

Check out the Palak Gosht Recipe in Urdu. Learn how to make best Palak Gosht Recipe , cooking at its finest by chef Rida Aftab at Masala TV show Tarka. Check all the Pakistan Cooking recipes in Urdu of Masala TV. Also Check Palak Gosht Recipe , ingredients and complete Method.
Make the best Palak Gosht in town with this very easy recipe and let us know how much you enjoyed it!
Watch this Masala TV video to learn how to make Palak Gosht , Macaroni Cheese and Mango Rice Recipes. This show of Tarka with Chef Rida Aftab aired on 14 August 2020.
Ingredients:
Spinach 1 kg
Meat ½ kg
Black pepper corns 1 tsp
Cumin seeds 1 tsp
Tomato paste 250 gm
Onion paste 2
Salt 1 tsp
Turmeric powder 1 tsp
Red chilies powder 2 tsp
Coriander powder 2 tsp
Ginger garlic paste 1 tbsp
Sugar 1 tbsp
All spice powder 1 tbsp
Ghee ½ cup
Green chilies, coriander leaves as required
Method:
In a pan, add beef boiled ,potatoes , coriander powder, onions paste, salt, red chili powder, ginger garlic paste, cumin seeds, black pepper corns, cook on low flame for 1 hour.
When beef is tender add ghee, turnip, spinach and fry it.
Then add water cook on low flame
Turnip are tender add sugar, all spice powder, green chilies, coriander leaves and remove from the stove.
Ingredients:
Macaroni 1packet
Cheddar cheese 1 cup
Peas (boiled) 1 cup
Capsicum 1 cup
Mushroom 1 cup
For sauce:
Flour 2 tbsp
Salt ½ tsp
Black pepper powder 1 tsp
Mustard powder 1 tsp
Nutmeg 1 pinch
Cream 1 cup
Milk 2 cup
Butter 50 gram
Crushed red chili 1 tsp
Oil 2 tbsp
Chopped garlic 1 tbsp
Method:
Heat oil and add garlic when aroma comes then add macaroni, black pepper, salt, peas, capsicum and mushroom and cook for 2 minutes and take out of the dish. Now heat butter and cook flour then add milk, paprika powder, mustard powder, nutmeg and cream then cook. Now pour this sauce over macaroni also add cheese and crushed red chili then serve.
Ingredients:
Boil rice ½ cup
Mangoes 1kg
Fresh cream 250gm
Dry fruits mix 1cup
Yellow food color ½ tsp
Cardamom powder ½ tsp
Screw pine essence few drops
Clarified butter ½ cup
Sugar 400gm
Water 1cup

Palak Gosht Recipe in Urdu and English
At Masala TV you can check complete Palak Gosht Recipe in Urdu and English. This is one of the best recipes by chef Rida Aftab at Masala TV show Tarka. Check out the other best recipes of chefs Rida Aftab.
Top relevant recipes of Palak Gosht Recipe in Urdu