4 Delicious Ramadan Recipes You Must Try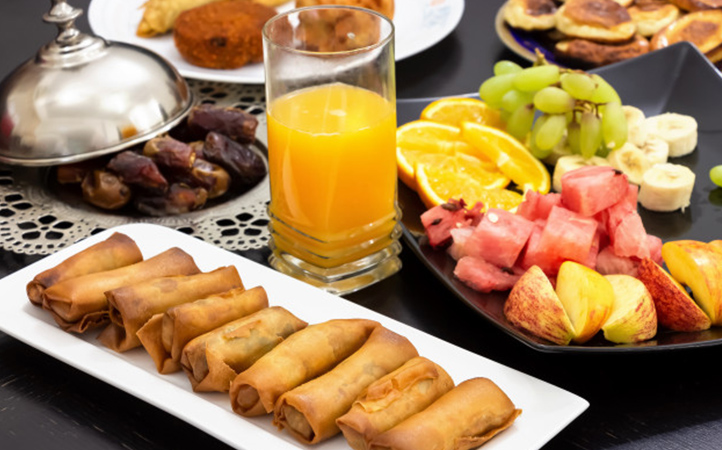 Mar 25, 2023 at 01:42 PM (GMT -04:00)
Ramadan is the month we all eagerly wait for!
When it's here, we should make the most of it. 
 Ramadan is the month that cleanses one's soul and brings them closer to Allah; this is true for all Muslims but there are several Muslim countries across the world and each of these has different Ramadan traditions.
Pakistan is the country that celebrates Ramadan with special Ramadan Foods that are very popular. Everyone wants to try out new recipes and create amazing tastes. During the fasting period, we all crave for different kinds of foods; some of us even take it upon ourselves to create those excellent tastes that we have been craving for.
It is the last week of Ramadan and before it ends, there are a few more days to try out new dishes until we get back into our old routine.
Here are 5 special foods you must try before Ramadan ends:
Bihari Boti Samosa
These Beef Bihari Samosas will elevate your samosa game like no other. These samosas have the filing of spicy and tender chicken that will melt in your mouth and set your tastebuds on fire at the same time. The outer crispy crust is achieved when you fry these on medium heat for it to give you the crunchiest possible crust of a samosa that you have tried.
Smoky Dahi Bara Chaat
We all make different types of Dahi Baray at our place but as we approach the end of this month, we tend to get bored of the same old Iftar. The monotony gets to us, so what you need to do it, try out different flavors. Did you even know a Dahi Bara Chaat could be smoky? Well, here is a perfect recipe so that you keep the spirit of food alive on the Iftar table.
Chicken Fried Rice Balls
Here is a way to take your Iftaris to the next level. These Chicken Fried Rice Balls are absolutely incredible. These have the most mouth-watering filling and the bread crumb coating makes these even more tempting. This will satisfy your craving for something truly amazing. Your family will love you for these.
Fried Shawarma Pockets
We all want to prepare recipes in Ramadan that do not only taste outstanding but also, the ones that are easier to prepare. After an entire day of fasting, it is not easy to prepare food in the kitchen so we all want unique tasting recipes that are not too time-consuming either. These Fried Shawarma Pockets are the easiest to prepare and with this step by step guide, you'll enjoy making these even more. To say the least, these will be a super-hit!