4 Desi Totkas that will Definitely Work Wonders for Your Skin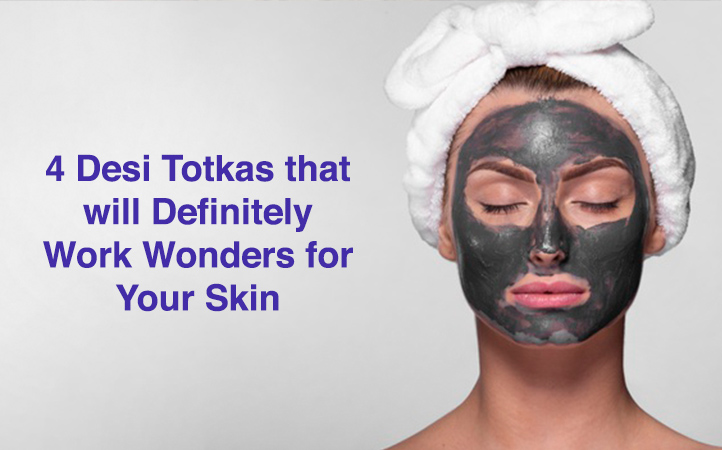 Dec 01, 2022 at 01:05 AM (GMT -05:00)
4 Desi Totkas that will Definitely Work Wonders for Your Skin
In the quest for bright, smooth, and glowing skin, we are all in search of the perfect totka that can prove to be a life-changer.
We all seem so caught up in work or studies that we often neglect our skin in the process which leads to acne, scars, or dullness of skin.
Well, we certainly do not want that!
Here are 4 desi totkas for a flawless looking skin:
 Honey, tea-tree oil and oatmeal
This totka is for all skin types. The combination of honey, oatmeal, and tea-tree oil leaves your skin soft and smooth. Apply this mixture and wait for it to dry a little. Then scrub it off your face. Voila! Smooth skin in just a few minutes!
Lemon, gram flour, turmeric, and yogurt 
This totka has been passed on for generations and the first time you apply it to your skin, you'll understand why it is so popular. This one has proven to remove skin tan like magic. Lemon has natural bleaching properties, while the rest of the ingredients are to give your skin back it's natural glow and smoothness.
We understand the struggle of all school or university going people. In fact, if your job also requires you to work in the scorching heat of the sun – this totka is especially for you!
 Multani mitti and rose water
This totka is especially for people with oily skin. Make a mask out of these two ingredients and apply it to your face. Let it dry and then take it off using warm water. Your skin will show visible results by producing less oil.
Baking soda and coconut oil
Baking soda help exfoliate the skin removing dead skin and visibly reducing acne marks and blemishes. Combined with coconut oil, it exfoliates and removes the dead skin yet leaves your skin moisturized and nourished.