Winter Special: 5 food recipes under 30 minutes!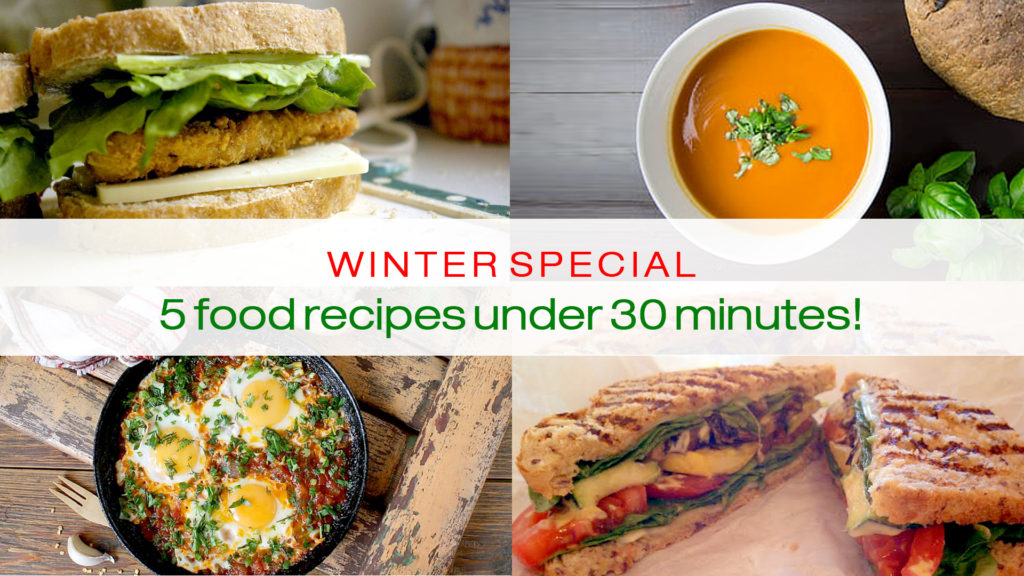 Mar 25, 2023 at 12:49 PM (GMT -04:00)
Winter is a great season to enjoy good food!
These winter recipes are simple and easy to make and you can easily prepare in your home kitchen just by using homemade ingredients.
Here are 5 best quick winter food recipes that will keep you warm and help you enjoy this winter with full flavor!
Omelette Waffles
Winter mornings are hard but thanks to this delicious recipe of Omelette Waffles, you will be making omelets like a pro in no time!
Make your breakfast super easy and tasty with this recipe and enjoy your meal to the fullest.
California Panini Sandwich
Need to fix dinner in a pinch?
These California Panini Sandwiches are not only easy to prepare but will also become a family favorite. Try it out and thank us later!
Crispy Fish Sandwich
Fish is mostly consumed in winters so why not make the most of it?
This easy recipe of Crispy fish Sandwich full of juicy fish fillets enveloped in two thick slices of white bread, piled high with iceberg lettuce, pickles, onions, and of course, with a sideline of potato chips is a full meal.
Tomato Cream Soup
There's nothing like a good hearty soup on a cold winter night.
A little Tomato cream with crispy bread sidelined with pieces of garlic bread, this soup will serve as a full meal. Try it out and thank us later.
Vegetarian Chickpeas Sandwich
This comforting, Vegetarian Chickpeas Sandwich recipe will be your go-to along with a spiced curry dip on a winter night!
Try these out, you'll love them for sure!