6 flavorsome breakfasts you must have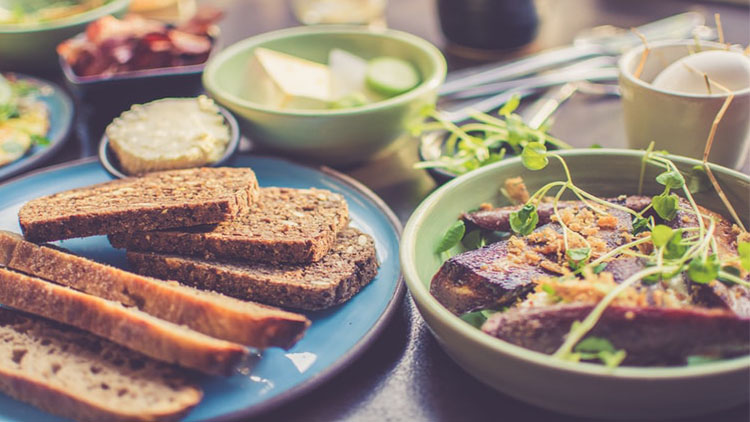 Jan 17, 2021 at 08:17 AM (GMT -05:00)
To start off a healthy and active day, breakfast is a must!
Breakfast kick-starts your metabolism which helps in burning calories throughout the day.
Having a healthy breakfast with the right nutrients can provide you with the energy to function well.
Research has shown that having the right breakfast in morning can put you in a better mood which can further on lead to better productivity throughout the day!
Here are 6 breakfast recipes that will help you start a prompt day:
Omelet Waffles
These omelet waffles are succulent. They are crisp on the outside and spongy on the inside.
These are made in a waffle maker that helps it give the perfect texture you are looking for.
Egg Qeema Curry
Did you know that Qeema and Eggs make a incredible combination?
In fact it is one of the yummiest things you would have ever tried. While this can be enjoyed with bread, a paratha would take it to another level.
Lahori Nashta
No one makes a Lahori Special Nashta that is famous worldwide better than the Lahoris themselves.
This recipe is straight-out of Lahore with the most scrumptious blend of  flavors that will make you go wild for it like never before!
Baked Pasta Omelet
Eggs are considered to be the healthiest option for breakfast by many.
This Baked Pasta has the nutrients of the eggs and the richness of a pasta. When you can't decide what to have which is healthy yet delicious, give this a try!
Sausage Sandwich
Sandwiches are loved by almost everyone. They are easy to prepare but yummy to have. This Sausage Sandwich recipe has a light taste to it.
It's crunchy, its fresh and it's your perfect breakfast solution!
Creamy Chicken Bread
Creamy Chicken Bread is a delight to have at any time of the day but to have it in the morning will just give you more reasons to start loving that day already.
It's homemade, yet its fancy and we guarantee that everyone who tries it will love it.