BBQ Recipes for Chicken Lovers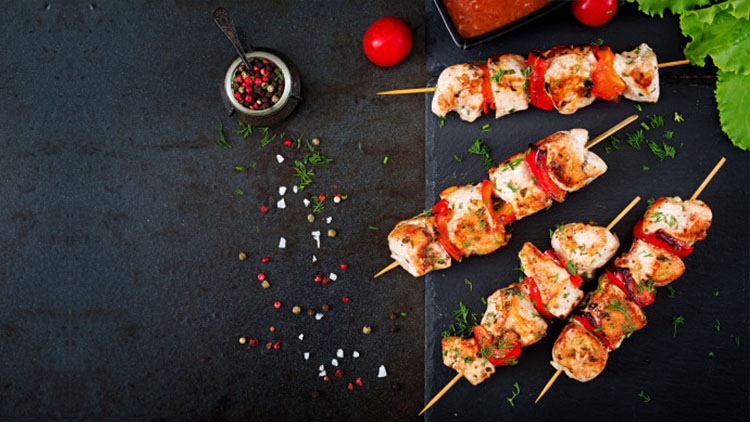 Sep 22, 2023 at 05:27 PM (GMT -04:00)

Check out the BBQ Recipes for Chicken Lovers in Urdu. Learn how to make best BBQ Recipes for Chicken Lovers, cooking at its finest by chef at Masala TV show . Check all the Pakistan Cooking recipes in Urdu of Masala TV. Also Check BBQ Recipes for Chicken Lovers, ingredients and complete Method.
It might come as a surprise to some, but there are a lot of people who don't like to eat beef or mutton, they are more of chicken lovers. When such people hear about a bar be que gathering the first thought which comes to their mind is that they will have to force themselves to eat beef and mutton bar be que, and that just makes such gathering less fun for them or they look for reasons to ditch the plan.
But don't worry anymore, here are four fun yet easy chicken bar be que recipes you can make on the next bar be que gathering and not feel excluded anymore:
Chicken Malai Boti
For any bar be que recipe, the most essential step is to marinate chicken, so having that perfect ingredients to marinate is really important! For malai boti, you need to add hung curd, cream, green chilies, cumin powder, red chilies and some spice powder. Add your chicken to this, then you can either bake it or fry it and smoke some coal for the perfect smell and taste.
Barbecue Chicken Swirls
Even though there are a little more steps involved in making barbecue chicken swirls, but they taste extremely delicious. Making the perfect dough is the key here and then don't forget the topping ingredients, cheese, milk and butter makes it creamy and cheesy!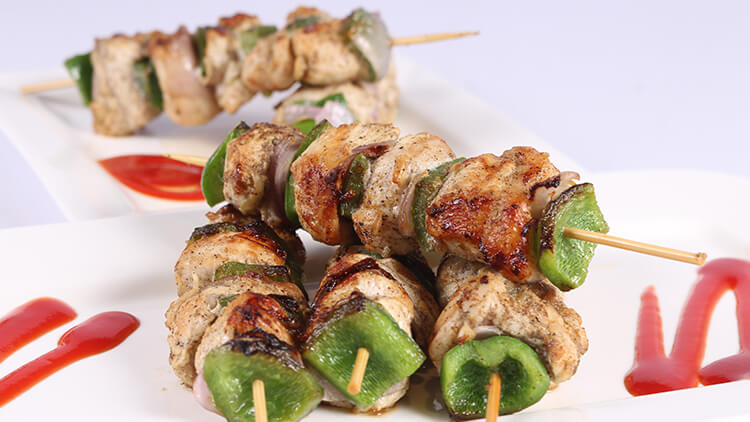 Chicken Bihari Kabab
Beef Bihari kabab gets all the attention, but there are also some great chicken Bihari kabab recipes available for chicken lovers! Make perfect chicken Bihari kabab just in 20 minutes, once you are done preparing the chicken, put it on skewers and let it cook, once that's done, eat yummiest chicken Bihari kabab.
Haryali Chicken Boti
Haryali Chicken Boti will go perfectly well with come great coriander chutni, to make them perfect chutney add some coriander leaves, some cumin seeds and green chilies, grind them all together and voila your chutney will be ready!

BBQ Recipes for Chicken Lovers in Urdu and English
At Masala TV you can check complete BBQ Recipes for Chicken Lovers in Urdu and English. This is one of the best recipes by chef at Masala TV show . Check out the other best recipes of chefs .
Top relevant recipes of BBQ Recipes for Chicken Lovers in Urdu