Elevate your food by adding dry fruits!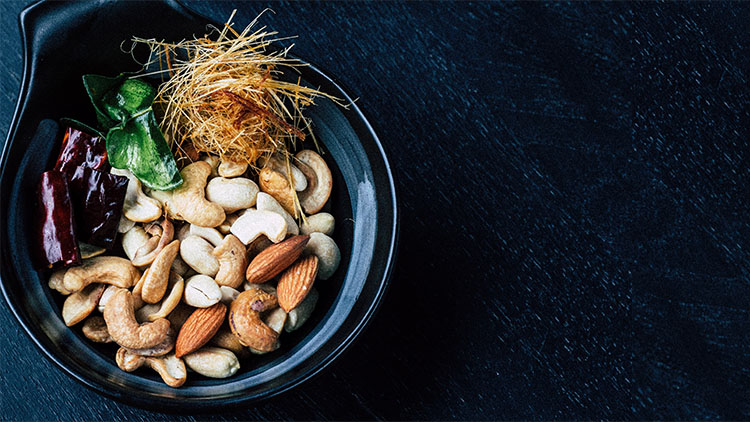 Sep 28, 2023 at 04:56 AM (GMT -04:00)
Dry fruits are the powerhouse of nutrients and the perfect season to have them daily is here!
Dried fruit generally contains a lot of fiber and is a great source of antioxidants with health benefits such as improved blood flow, better digestive health, decreased oxidative damage and reduced risk of many diseases.
Once in front of you, no one can keep their hands off the dry fruit plate and new refills are needed almost every day. In fact, dry fruits can be added to your daily dishes to give it an extra crunch.
Here are 4 recipes with dry fruits you need to try straight away:
Dry Fruit Special Qorma
Qorma is one of the finest desi dishes. It's always irresistibly delicious and there is no such thing as having too much of it.
This is a special qorma recipe with dry fruits which is perfect to serve on a dinner table.
Dry Fruit Special Qorma by Chef Gulzar in Dawat on Masala TV
 Dry Fruit Meetha Paratha
Parathas at one point or another have been a part of our daily lives. It's extremely difficult to say no to a paratha.
Now imagine a meetha paratha filled with dry fruits? Sounds amazing, right?
Give it a try today!
Dry Fruit Ka Halwa
Halwa in winter tastes even better! These calories make all the more sense in this season. A must-have halwa is the dry fruit halwa.
It's sweet, it's juicy and it's guaranteed to make you go 'yummy'!
Matar Kaju Rice
Matar Kaju Rice is the perfect solution for your rice cravings. It has almost everyone's favorite dry fruit as an ingredient that will make you want to cook this.
Once you try it, you keep craving for more!
Kashmiri Naan
The aroma of a piping hot naan is better than the smell of anything else. That perfectly cooked naan can taste even better if it's the topping of sugar and dry fruits.
Give it a try and thank us later!