Three milk cake Recipe | Lively Weekends | Dessert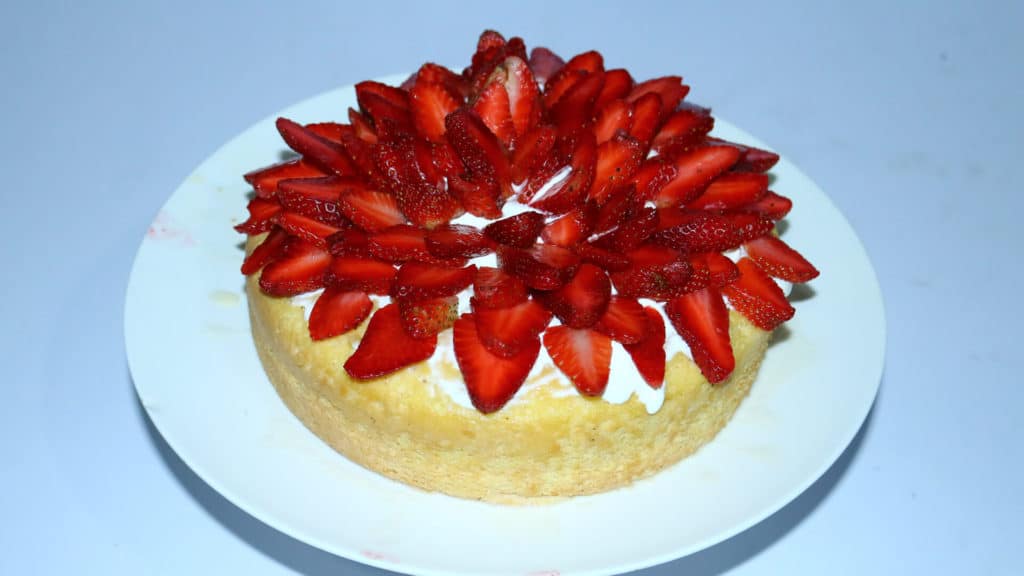 Sep 27, 2023 at 11:30 AM (GMT -04:00)

Check out the Three milk cake Recipe in Urdu. Learn how to make best Three milk cake Recipe , cooking at its finest by chef at Masala TV show Lively Weekend. Check all the Pakistan Cooking recipes in Urdu of Masala TV. Also Check Three milk cake Recipe , ingredients and complete Method.
This three milk cake is unique tasting and the strawberries on top make it the best dessert for this spring season!
Watch this Masala TV video to learn how to make Three Milk Cake ,Hummus and Pita and Dynamite Chicken Recipes. This show of Lively Weekend with Host Kiran Khan aired on 29 February 2020.
Ingredients:
Eggs 6
Flour 1 cup
Sugar ½ cup
Baking powder 1 tsp
Vanilla essence 1 tsp
Ingredients for milky mixture:
Milk 1 packet
Condensed milk 1 tin
Cream 1 packet
Milk 1 cup
Method:
Separate the egg yolk and whisk the egg white and set aside .now in yolk add sugar, Baking powder, Vanilla essence and flour then beat well .then add the egg white and fold it then bake in preheated oven at 180 degree for 30 minutes and remove .then mix all milk mixture ingredients and pour on cake top then serve chill.
Ingredients :
Tahini sauce ½ cup
Lemon juice 2/3 cup
Garlic 2/4 cloves
Salt to taste
Olive oil 2 tbsp
For pita:
Flour 2 cups
Yeast 1 tsp
Backing powder 1 tsp
Egg 1
Salt ½ tsp
Sugar 1 tsp
Oil 2 tbsp
Luke warm water as required
Method:
For pita all pita ingredients mix and knead with Luke warm water .and leave for 2 hours. after this make ball and then leave for ½ an hour. Now make roti in non-stick pan. after this all hummus ingredients pour in processor and grind it then serve with pita.
Ingredient for chicken marination:
Chicken boneless ½ kg
Chicken cube 1
Salt to taste
Crushed red chili as required
Garlic paste 1 tbsp
Lemon juice 1 lemon
Oil for deep frying
Ingredients for batter:
Flour 4 tbsp
Baking powder 1 tsp
Egg 1
Water as required
For serving:
Chilly garlic sauce ½ cup
Mayonnaise 1 cup
Chicken marinate with the all marination ingredients. After this mix all batter ingredients then chicken dip in this batter and fry then serve with the serving sauces.

Three milk cake Recipe in Urdu and English
At Masala TV you can check complete Three milk cake Recipe in Urdu and English. This is one of the best recipes by chef at Masala TV show Lively Weekend. Check out the other best recipes of chefs .
Top relevant recipes of Three milk cake Recipe in Urdu