Asian Orange Chicken Recipe | Food Diaries | Zarnak Sidhwa | Chinese Food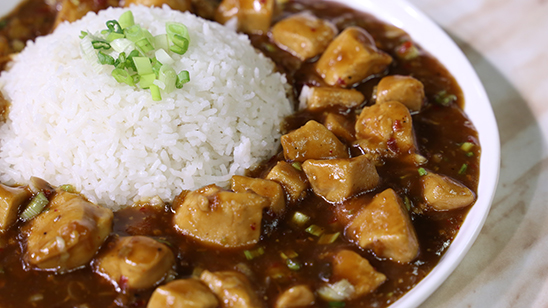 Jul 06, 2022 at 06:54 PM (GMT -04:00)

Check out the Asian Orange Chicken Recipe in Urdu. Learn how to make best Asian Orange Chicken Recipe , cooking at its finest by chef Zarnak Sidhwa at Masala TV show . Check all the Pakistan Cooking recipes in Urdu of Masala TV. Also Check Asian Orange Chicken Recipe , ingredients and complete Method.
Asian Orange Chicken is zesty, covered in a crispy coating and tossed in a sensational orange sauce. This dish tastes divine.
Watch this Masala TV video to learn how to make Asian Orange Chicken and Rich Chocolate Cake Recipe. This show of Masala Mornings with Chef Shireen Anwar aired on 9 April 2020.
Sauce:
1 ½ cups water
2 tablespoons orange juice
¼ cup lemon juice
⅓ cup rice vinegar
2 ½ tablespoons soya sauce
1 tablespoon grated orange zest
1 cup brown sugar
½ teaspoon minced ginger
½ teaspoon minced garlic
2 tablespoons chopped green onion
¼ teaspoon red chilli flakes
3 tablespoons cornflour
2 tablespoons water
Chicken:
2 chicken breasts, cubed
1 cup flour
¼ teaspoon salt
¼ teaspoon pepper
3 tablespoons olive oil
Method :
Pour 1 1/2 cups water, orange juice, lemon juice, rice vinegar and soya sauce into a saucepan and cook. Stir in the orange zest, brown sugar, ginger, garlic, chopped onion, and red chili flakes. Remove from heat and cool 10 to 15 minutes. Marinate chicken with 1 cup of sauce. Reserve the remaining sauce. Mix the flour, salt, and pepper. Add the marinated chicken pieces and shake to coat. Heat the olive oil in a pan. Brown the chicken on both sides. Drain on a plate lined with paper towels, in same pan add the sauce. Bring to a boil. Mix together the cornflour and 2 tablespoons water; stir into the sauce. Add the chicken pieces, and simmer, about 5 minutes, stirring occasionally.
Ingredients:
2 cups chocolate (chopped)
3/4 cup butter
1/3 cup cocoa powder
1/2 teaspoon coffee powder
5 eggs
1 cup sugar
1 tablespoon flour
Method :
Melt the chocolate and butter. Mix in the cocoa powder and coffee powders until smooth and set aside for a few minutes to cool. Beat the eggs, sugar and flour until they are completely combined and foamy. Fold the egg mixture into the chocolate until the color is uniform and pour the batter into a greased and lined springform pan. Place into the center of the preheated oven and bake at 180 degrees C for 45 minutes or until a toothpick pulls out moist crumbs when inserted near the center of the cake. Allow the cake to cool in the pan on a rack for 15 minutes. Run a knife along the edges of the cake and loosen the sides of the pan. Cool for 5 minutes and remove the sides of the pan. Invert the cake onto a cake platter and cool completely before serving and decorate as you wish.

Asian Orange Chicken Recipe in Urdu and English
At Masala TV you can check complete Asian Orange Chicken Recipe in Urdu and English. This is one of the best recipes by chef Zarnak Sidhwa at Masala TV show . Check out the other best recipes of chefs Zarnak Sidhwa.
Top relevant recipes of Asian Orange Chicken Recipe in Urdu