Chicken Momos Recipe | Food Diaries | Zarnak Sidhwa | Street Food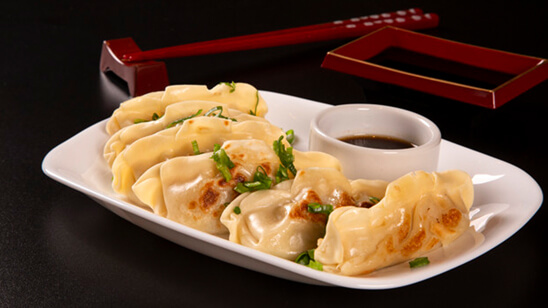 Mar 05, 2021 at 04:29 AM (GMT -05:00)

Check out the Chicken Momos Recipe in Urdu. Learn how to make best Chicken Momos Recipe , cooking at its finest by chef Zarnak Sidhwa at Masala TV show Food Diaries. Check all the Pakistan Cooking recipes in Urdu of Masala TV. Also Check Chicken Momos Recipe , ingredients and complete Method.
Chicken Momos are one of the yummiest street foods that there are. These momos taste incredible so try these out for sure!
Watch this Masala TV video to learn how to make Chicken Momos (Dumplings), Peanut Chili Dipping Sauce and  Nutty Chocolate Date Bars Recipes. This show of Food Diaries with Chef Zarnak Sidhwa aired on 21 September 2020.
Ingredients for The Dough:
Flour 2 cups
Salt to taste
Baking powder 1-1/2 tsp
For The Filling:
Chicken mince (boiled) 1 cup
Green peas (boiled ) 1/2 cup
Onions (chopped) 1/2 cup
Garlic (chopped) 1 tbsp
Ginger (chopped) 1/2 tbsp
Soy sauce 1/2 tbsp
Salt to taste
Red chillier green chili 1
Black Pepper (crushed) 1/4 tbsp
Oil as required
Method:
To make the dumpling skin, in a mixing bowl, add the flour, salt, baking powder and water; and knead to a stiff dough, with water and keep aside for about 20 minutes, covered with a wet cloth, so that the dough doesn't dry out. For the Chicken Filling, heat oil and add the chopped green chili or red chili, onions, chopped ginger and garlic. Sauté for about 4-5 minutes and add the boiled chicken mince and boiled peas. Take it off the heat and mix in the soy sauce, salt and black pepper. Divide the dough into equal small portions. Shape them into balls and roll them out thinly, to a circular shape. You can also make momos using moulds, which will make the process even and easier. Take a dough disk, wet its edges and place a spoonful of filling in the center, bring the edges together to cover the filling, twist carefully to seal the momos. Repeat the process till all the dough and the filling is used up. Meanwhile, fill a steamer with some water and let boil. Arrange the momos on the steamer and steam for about 15-20 minutes. Serve Chicken Momos with Peanut Chilli Dipping sauce.
Ingredients:
Coconut milk 100 ml
Ginger (grated) 1 inch piece
Peanut butter 1/2 cup
Red chili sauce 1 tsp
Brown sugar 1 tbsp
Soy sauce 1-1/2 tbsp
Method:
Mix coconut milk, ginger, peanut butter, red chili sauce, brown sugar and soy sauce until well combined and smooth. Pour the peanut chili dipping sauce into a serving bowl and serve with the momos.
Ingredients:
Walnuts and almonds (chopped) 1 3/4 cups
Pitted dates (chopped) 1 1/2 cups
Peanut butter 1/4 cup
Vanilla essence 1 tsp
Salt 1/4 tsp
Dark chocolate 2 oz
Coconut oil 1/2 tbsp
Flaky sea salt to taste
Method:
In a food processor, pulse walnuts, almonds, dates, peanut butter, vanilla essence and salt until finely chopped and mixture holds together. If mixture is too dry, add some water, one teaspoon at a time, and pulse again. Pat into a greased pan and smooth out the top. Refrigerate until firm about 20 minutes. Meanwhile, melt chocolate with coconut oil. Drizzle over the nut mixture, sprinkle extra nuts on top, flaky sea salt, and refrigerate until chocolate just begins to set, about 10 minutes. To serve, let stand at room temperature 10 minutes, then remove from pan using parchment before slicing.

Chicken Momos Recipe in Urdu and English
At Masala TV you can check complete Chicken Momos Recipe in Urdu and English. This is one of the best recipes by chef Zarnak Sidhwa at Masala TV show Food Diaries. Check out the other best recipes of chefs Zarnak Sidhwa.
Top relevant recipes of Chicken Momos Recipe in Urdu