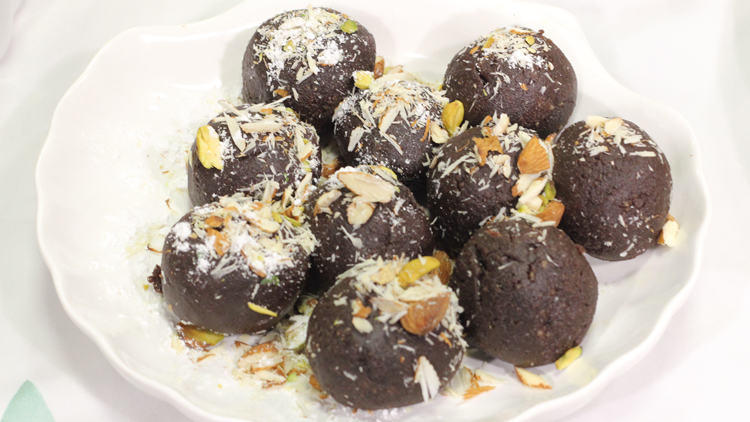 Ingredients
Chocolate Chips                                          1 cup
Finely Chopped Almomds                        100 gms
Cardamoms Powder                                 ½ tsp
Khoya                                                             500 gms
Sugar Powder                                             1 cup
Coco Powder                                                ½ cup
Ghee                                                              2 tbsp
Oil                                                                   as required
Methods
In a pan, add khoya, sugar powder and mix well.
When sugar dissolve then mix well with the help of wooden spoon.
Now add ghee and removes from the stove.
Then add chocolate chips, finely chopped almonds, cardamoms powder, coco powder and mix well.
After this, grease hands and make laddu.
Chocolate kay Laddu is ready.