Did you know: Clean teeth 'reduce heart risk'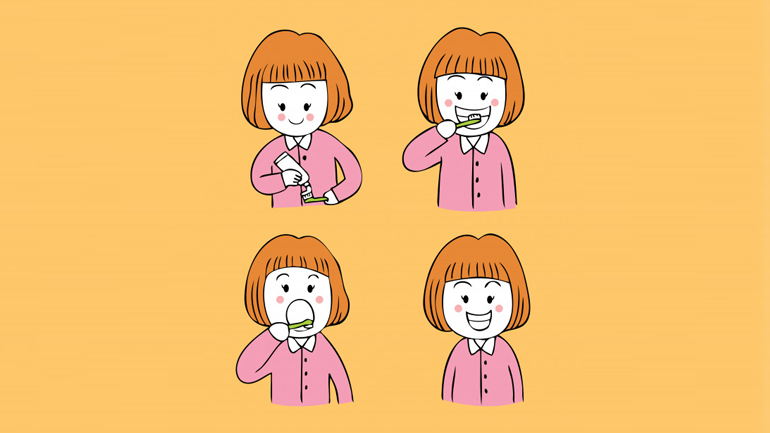 May 31, 2023 at 11:08 AM (GMT -04:00)
Experts say cleaning teeth at least 3 times a day can reduce the risk of cardiovascular disease by up to 10 percent.  
A recent study by EWHAWoman's University in Seoul, New Korea, confirmed that clean your teeth three times a day is directly related to the reduction in risk of cardiovascular disease."We have studied a large group for a long time, which gave us the best results," said Dr. Tai Jin Song, senior author of the study. The germs in the teeth, gums, and mouth are reduced, after which these germs do not enter the blood through the mouth.
The scientists from South Korea examined the relationship between mouth hygiene and cardiovascular disease from a study of more than 160,000 people aged 40 to 79 years. They concluded that brushing one's teeth three or more times a day, lower the risk of developing atrial fibrillation by 10 percent and 12 percent reduction in the risk of suffering from heart failure.
Some of the most common things around us can brighten your smile. Here are some easy tricks to make your teeth glow:
Coal
Coal is one of the easiest and cheapest ways to naturally whiten teeth. Grind the coals and grind them on a wet toothbrush and apply them on the teeth as usual.
Powdered milk and Toothpaste
The powdered milk helps keep the teeth white and healthy like beads. Apply a little paste on the brush and sprinkle powdered milk on it, but apply it no more than once a week. Try it out.
Baking soda and lemon juice
Sprinkle a pinch of baking soda on the toothbrush and drizzle a few drops of lemon juice on it and brush. Be careful do not apply this procedure more than once a week.
Hydrogen peroxide
Before trying hydrogen peroxide, be sure that the tooth is not very sensitive, if all is well, A little hydrogen peroxide gently rub the tooth. This procedure should not be used more than once a week, otherwise, it may damage the surface of the teeth.
Baking powder and lemon juice
Mix one teaspoon of lemon juice into a teaspoon of baking powder and apply it on the teeth with the help of your finger and let it remain on the teeth for up to two minutes. Repeating this process once a week makes the teeth clean and shiny.
Coconut Oil
Oil pulling is the best form of cleaning your teeth and keeping them bacteria-free. Try Coconut Oil pulling and see the results in a week!
Sea salt lemon juice and toothpaste
In a bowl, mix half a teaspoon of sea salt, a few drops of lemon juice and a little toothpaste. Brush your teeth with this mixture. Repeat this process once or twice a week, then see the result.
Lemon and water
Mix a few drops of lemon juice in little water and brush with it. Repeat this process once a week.
Apple vinegar and water
Add half a teaspoon of apple vinegar to some water. Wash this solution before brushing your teeth.
Strawberry
Take a strawberry and crush it with a spoon. Now brush the teeth with this paste for a few minutes to get rid of yellow spots. This tip is OK to try once a month.
This article was originally published in Masala Magazine.
Follow Masala on Instagram @masalarecipes