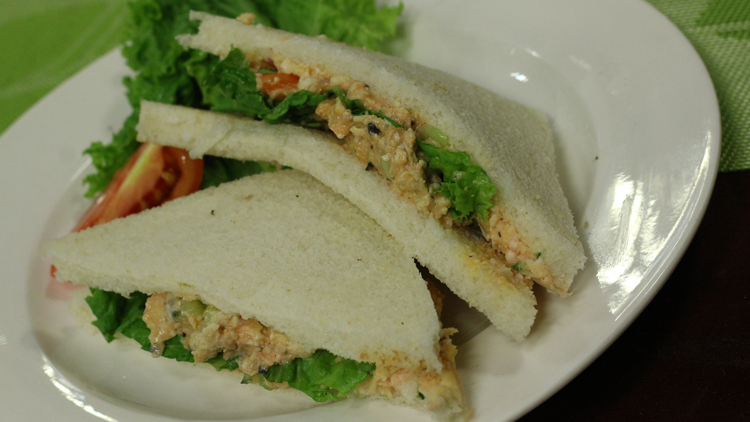 Ingredients
Boiled eggs                         4
Chicken                                                200 gram
Chopped cucumber        1
Chopped tomato             1
Mayonnaise                       ½ cup
Mustard powder              1 tsp
Black pepper                      1 tsp
Salt                                         1 tsp
Chili sauce                           4 tbsp
Soy sauce                            1 tbsp
Lettuce leaves                   6
Bread (slice)                       8
Chopped onion                 1
Methods
Boil chicken with chili sauce, soy sauce and ½ cup water.
When water get dries then take out and chop finely.
Now finely chop eggs then add mayonnaise, mustard powder, ½ tsp black pepper and ½ tsp salt.
Now mix remaining salt and black pepper in tomato, cucumber and onion.
Then put lettuce leave on bread slice then egg mixture and then chicken.
Now add salad and put the other slice.