Mash Daal Masala Recipe | Tarka | Rida Aftab | Desi Food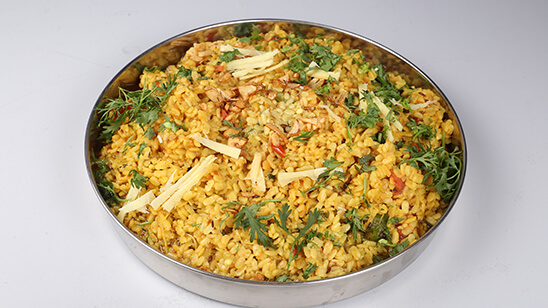 May 17, 2022 at 07:17 PM (GMT -04:00)

Check out the Mash Daal Masala Recipe in Urdu. Learn how to make best Mash Daal Masala Recipe , cooking at its finest by chef Rida Aftab at Masala TV show Tarka. Check all the Pakistan Cooking recipes in Urdu of Masala TV. Also Check Mash Daal Masala Recipe , ingredients and complete Method.
Mash Daal Masala Recipe is spice with masala which make an extra ordinary dish for any occasion. Keeping it simple is the new trend you need to try!
Watch this Masala TV video to learn how to make Mash Daal Masala , Afghani Pulao and Chicken Fries with Cheese Recipes. This show of Tarka with Chef Rida Aftab aired on 10 June 2021.
Ingredients:
White lentil ½ kg
Green chilies 10
Cumin 2tsp
Red chili powder 1tsp
Salt 1tsp
Tomatoes 4
Ginger garlic 1tbsp
Turmeric 1tsp
Garlic 8cloves
Oil ½ cup
Clarified butter 4tbsp
Method :
White lentil soaked for 2 to 3 hours .now in clay pot soaked lentils ,water and turmeric add and cook on low heat .till then lentil tender .after this in second pan heat oil then add cumin and ginger garlic fry then add red chili ,tomato and small whole green chili mix and roast .after this add lentils masala .finally add desi clarified butter or butter and do the tarka .
Ingredients:
Boiled beef ½ kg
Rice ½ kg
Carrots ½ kg
Black pepper 1 tbsp
Raisins 4 tbsp
Clarified butter ½ cup
Salt 1 tsp
Almonds 100g
Ginger garlic paste 1 tbsp
All spice powder 2 tsp
Onion 1
Oil 2 tbsp
Sugar 2 tbsp
Method:
In beef add 1 tbsp ginger garlic paste and boil it. Then in ½ cup ghee add 1 onion and fry until it gets brown. Add beef and 1 tsp salt in it. When boil comes, then add ½ kg soaked rice and 1 tbsp red chili powder and cook it and then put it on simmer. Then add ½ kg carrots cut into strips and add 4 tbsp raisins, 100g almonds, 2 tbsp oil and 2 tbsp sugar and cook it for 2 minutes. Now put it on the rice turn off the stove and dish it out.
Ingredients:
Chicken fries 1 packet
Capsicum chopped ½ cup
Oregano ½ tsp
Chili garlic sauce 2 tbsp
Cheddar cheese 1 cup
Method:
Fry chicken fries and pour in baking tray then add Capsicum chopped, Oregano, Chili garlic sauce and cheddar cheese then bake for 5 minutes and serve.

Mash Daal Masala Recipe in Urdu and English
At Masala TV you can check complete Mash Daal Masala Recipe in Urdu and English. This is one of the best recipes by chef Rida Aftab at Masala TV show Tarka. Check out the other best recipes of chefs Rida Aftab.
Top relevant recipes of Mash Daal Masala Recipe in Urdu