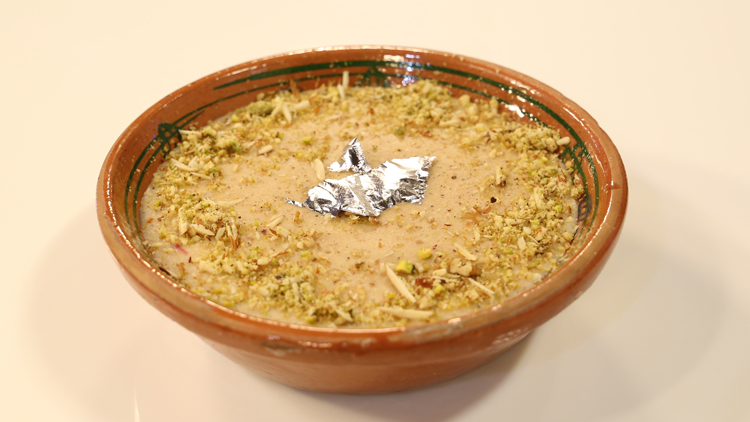 Ingredients
Milk                                       1 liter
Dates (deseeded)           1 cup
Walnuts                               2 tbsp
Almonds                              2 tbsp
Pistachios                            2 tbsp
Raisins                                 4 tbsp
Cardamom powder         2 pinch
Saffron                                 as required
Rice powder                       1 tbsp
Silver sterling leaves       as required
Clarified butter                 2 tbsp
Methods
Boil milk well. Now add water in rice paste then mix in milk and cook well.
Now take seed out of dates and make paste with ½ cup water.
Also add raisins. Grind almonds, pistachios and walnuts separately.
When rice get mixed well then add dates paste, raisins, pistachios
Add almonds, walnuts, clarified butter and cardamom powder and  cook till it gets thick.
Now dissolve saffron and add now take out in dish and garnish with chandi warq.