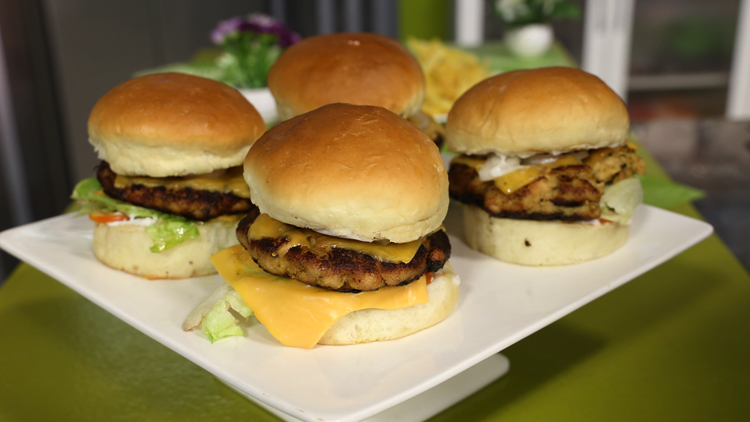 Ingredients
Chicken boneless                                             250 grams
Salt                                                                         ½ tsp
Black pepper                                                      ½ tsp
Mustard paste                                                  1 tsp
Garlic paste                                                        1 tsp
Barbecue sauce                                                6 tbsp
Burger buns                                                       3
Cheese slices                                                     3
Ice berg (shredded)                                        1 cup
Tomato slice                                                       2
Onions rings                                                       1 medium
Potatoes (cut in to chips)                              2 cup
Bread crumbs                                                    1 cup
Oil                                                                           for frying
Mayonnaise                                                       3 tbsp
Methods
Make Chicken boneless mince then add garlic powder
Add 3 tbsp of barbecue sauce ,bread crumbs ,mustard paste ,salt and black pepper  mix .
Now make three patties and heat some oil in a pan and fry for 10 minutes  and set aside .
Then keep slices and spread the mayonise .
After this iceburgh and tomatoes slices  keep on chicken patty
Now onion rings and barbecue sauce on toast
Then ready burger then pototoes chips fry in oil and serve with burger .