Barbecue Chicken Swirls Recipe | Lazzat | Chef Samina Jalil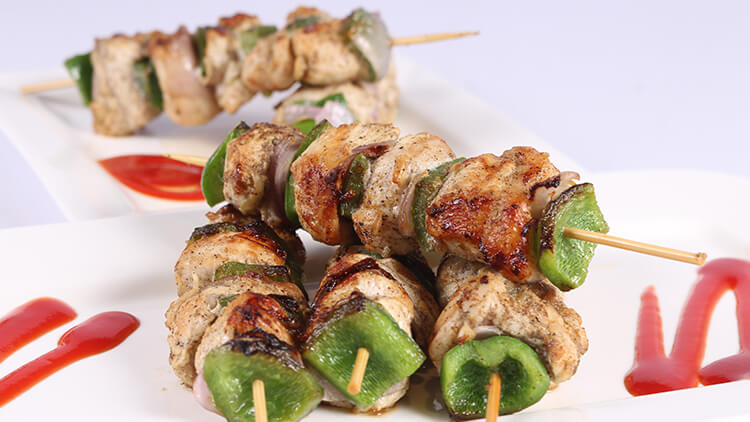 Dec 11, 2023 at 03:29 AM (GMT -05:00)

Check out the Barbecue Chicken Swirls Recipe in Urdu. Learn how to make best Barbecue Chicken Swirls Recipe, cooking at its finest by chef Samina Jalil at Masala TV show Lazzat. Check all the Pakistan Cooking recipes in Urdu of Masala TV. Also Check Barbecue Chicken Swirls Recipe, ingredients and complete Method.
Barbecue Chicken Swirl is the most tastiest form of chicken if cooked to perfection. Give this a try.
Watch this Masala TV video to learn how to make Barbecue Chicken Swirls,Shaker qandi aur phalon ki chaat and Lemon Garlic Chicken Recipes. This show of Lazzat with Chef Samina Jalil aired on 5 December 2019.
Ingredients:
For dough ingredients:
Flour 3 cup
Salt 1-1/2 tsp
Yeast 1 tbsp
Melted butter 4 tbsp
Garlic powder 4 tbsp
Milk 1 cup
Spring onion for garnishing
For filling ingredients:
Boiled shredded chicken 1 cup
Chopped onion 1
Barbecue sauce 1 tbsp
Crushed red chili 1 tsp
Pasta sauce 6 tbsp
Butter 2 tbsp
For topping ingredients:
Cheddar cheese 1 cup
Milk ½ cup
Garlic powder ½ tsp
Butter 2 tbsp
Method:
All dough ingredients mix and knead well and leave to rise till than size double .for filling heat butter add chopped onion fry .now add pasta sauce ,barbecue sauce ,crushed chili and chicken mix and cool it after this roll the dough and spread the filling mixture .now cut the one and half inch piece and set in the gracy dish and further leave to rise .then bake in preheated oven till then color .for topping ingredients heat till than smooth then pour on buns and garnish with spring onion and serve .
Ingredients:
Cream 2 tbsp
Chocolate sauce ½ cup
Whipped cream as required
Melted chocolate for decoration
Brownies crumbs ¾ cup
Milk 1 cup
Vanilla essence 1 cup
Method:
Firstly brownies crumbs, cream, milk, vanilla essence, cream and chocolate sauce blend .now pour in a glass then decorate with melted chocolate and whipped cream.
Ingredients:
Chicken boneless slices 500 grams
Olives oil 4 tbsp
Crushed garlic 1 tbsp
Lemon juice 2 tbsp
Lemon zest 1-1/2 tsp
Salt as required
Black pepper powder 1 tsp
Onion cubes 1 cup
Capsicum cubes 1 cup
Wooden Skewers as required
Method:
In chicken boneless slices add olives oil ,salt ,black pepper powder ,lemon juice ,lemon zest and crushed garlic mix then leave for 2 to 3 hours .after this sewing the wooden skewer with onion cubes and capsicum cubes then grill or bake .

Barbecue Chicken Swirls Recipe in Urdu and English
At Masala TV you can check complete Barbecue Chicken Swirls Recipe in Urdu and English. This is one of the best recipes by chef Samina Jalil at Masala TV show Lazzat. Check out the other best recipes of chefs Samina Jalil.
Top relevant recipes of Barbecue Chicken Swirls Recipe in Urdu