Top 5 dishes for your next party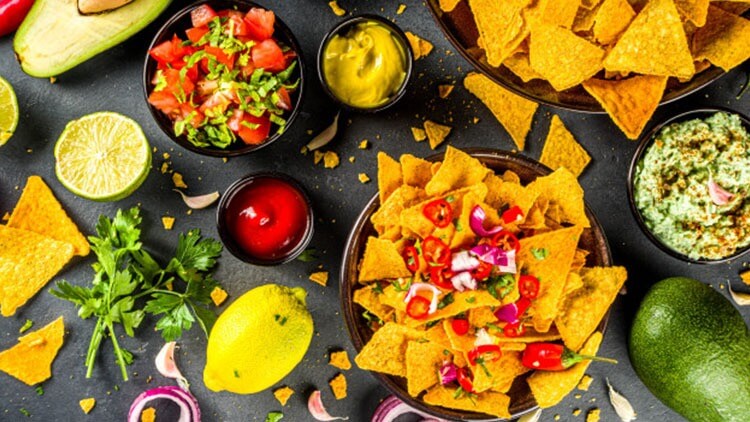 Jan 21, 2021 at 02:50 PM (GMT -05:00)
Who does like to host a fun party, but if you are some who every now and then hosts parties you might be running out of ideas for what dishes to make. So, are you tired of making the same boring dishes for the parties you host? Are your guest no longer praising you food? You need not to worry, here are top 5 fun and delicious dishes you can try for your next party and get those compliments coming your way!
Mexican Ceviche
This dish is not as complicated as the name sounds but it for sure is super fancy to impress your guests. And it is not just fancy but it is a go to dish for seafood lovers! A delicious recipe all the way from Mexico requires you to just dip the shrimps in lemon juice for an hour or so till they turn pink, then in a separate bowl take all the vegetables like jalapeno, cucumber and some capsicum, add your shrimps to it, then some seasoning and finally take out your hottest sauce and add to it for that delicious addition to your taste. That is how easy it is.
Lasagna
Parties are meant to have some delicious cheesy dishes, and what could be better than some lasagna, you can always use the meat most people prefer be it chicken or beef and then add lots of cheese and vegetables and bake it away! You can find some great Lasagna Recipes in Urdu on google.
Shakshuka
This dish is actually much easier to make than the name sounds, a great Shakshuka recipe would be best for your breakfast gathering. Who doesn't like poached eggs in spiced tomato sauce and extra chilies according to your taste! You can always eat it with a number of sidelines.
Nachos
Nachos recipe is a great, fun and light option for snack at parties, but who said light snack has to be dry, add some great toppings to it and make it delicious for you and your guests like guacamole, shredded lettuce, cheese, grilled corn, pinto beans, black olives, fresh jalapeno slices, pickled red onions etc.
Chikar Cholay
This is best dish to maintain the balance between some fancy and desi dishes, so for your next party don't forget to follow a chikar cholay recipe in Urdu.