Top 10 Eid ul Azha Recipes by Chef Mehboob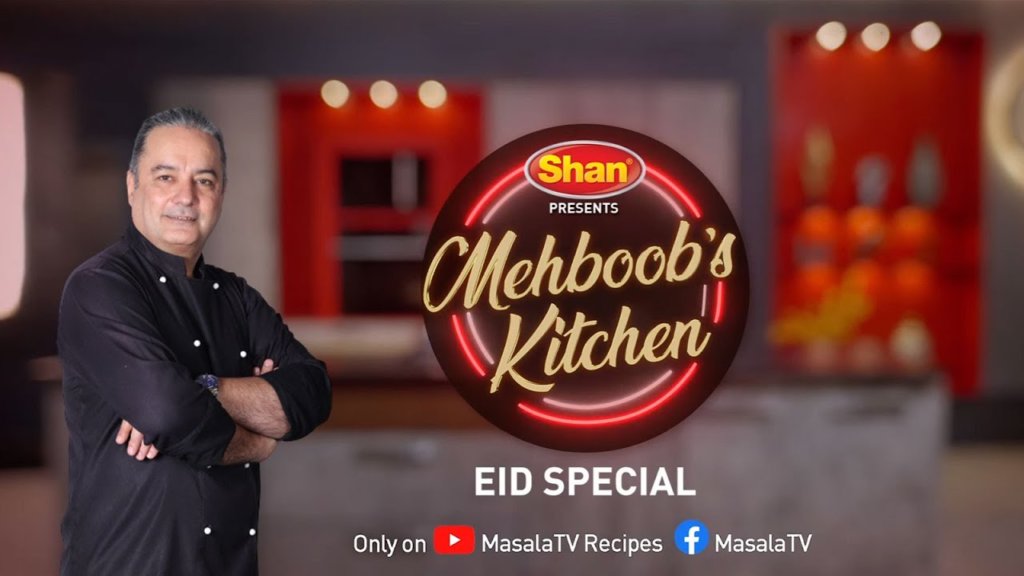 Sep 21, 2023 at 11:45 AM (GMT -04:00)
With Eid approaching, we bring you the top 10 dishes of Eid ul Azha as an escape from time-consuming and bland dishes, as well as a way to create simple but delicious meals in this hot weather, allowing you to relax with your loved ones. Prepare your taste buds for a lasting meaty experience as the highly anticipated cooking show, produced in collaboration with Shan Foods, is set to hit your screens this Eid ul Azha.
Shan Foods is a Pakistani manufacturer of packaged spice blends that are widely used in South Asian cuisine for more than 40 years. The company has an extensive range of products including recipe mixes, plain spices, ready-to-cook sauces, cooking pastes, dessert mixes, cooking condiments and accompaniments, and instant noodles. Not only does Shan Foods make it less time-consuming without compromising taste, but also eliminates the need for us to add extra spices because the spice mixes contain a blend of the best-sourced ingredients from all around the world. This innovative collaboration aims to blend the art of cooking with the excellence of Shan Foods' authentic flavors, resulting in an exciting reveal for Bakra Eid recipes and for everyday affordable and authentic meals.
Each episode will feature Shan Foods' all-in-one spice recipe mix boxes, which make cooking at home economical and accessible to people of all ages. The boxes include the goodness of every item used in the dishes, eliminating the need to buy and add individual ingredients. This show will be hosted by one of the most experienced and cherished Chefs of Pakistan Mehboob, who has been working in the food industry since 1986 and has worked on various shows, including 'Mehboob's Kitchen' on HUM Masala. He also served as a judge in MasterChef Pakistan, an intensive cooking competition. By combining the chef's expertise and the flavours of Shan mixes to create Eid special dishes such as Nihari, Bombay Biryani, Beef Qorma, Tikka Boti, Seekh Kabab, Shahi Haleem, Kaleji, Brain Masala, Beef Paya  and many more sizzling dishes, this new launch by Masala Tv promises to ignite a passion for cooking and inspire viewers to explore diverse flavours in their own kitchens.
As pioneers in the field of spices, Shan Foods' involvement ensures that viewers are introduced to a world of aromatic delights, from classic spice blends to the unveiling of unique flavours combinations on this meaty Eid. Masala Tv's social media platforms will also broadcast our chef's tips and strategies, as well as the preparation of the top Eid ul Azha recipes, demonstrating the commitment that goes into their making, while also emphasizing the quality and accessibility of Shan products.
Through this show, we promise to provide you with an Eid ul Azha special sensory feist as you embark on a cooking experience like none before. Keep an eye out for our updates and get ready to savour the flavours of perfection in the kitchen where talent meets Shan spices.