Why is it Important for Everyone to wear a Mask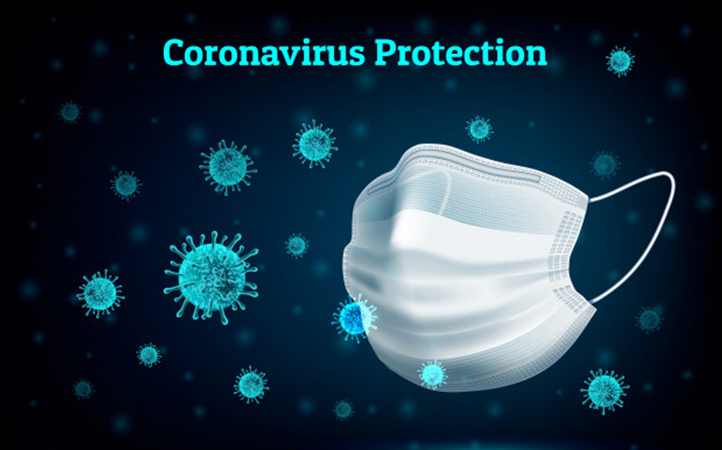 Mar 28, 2023 at 10:04 AM (GMT -04:00)
In the early days of the pandemic, the government warned the public against wearing face masks for fear that the  frontline health workers will be left with insufficient supplies.
To understand why face masks might work, it is important to look at how the virus that causes Covid-19 spreads in the first place.
Once it has infected someone, the Sars-CoV-2 virus hijacks their cells to replicate itself. As it multiplies, these new virus particles then burst out of the cells and become suspended in the bodily fluids in our lungs, mouth and nose. When an infected person coughs, they can send showers of tiny droplets – known as aerosols – filled with the virus into the air.
A single cough can produce up to 3,000 droplets. There are fears the virus can also be spread simply through speaking. One recent study showed that we spray thousands of droplets invisible to the naked eye into the air just by uttering the words "stay healthy".
Once out of our mouths, many of the larger droplets will quickly settle onto nearby surfaces while smaller ones remain suspended in the air for hours, where they can be breathed in. While the behaviour of the virus-filled droplets in rooms with air conditioning and outside environments are less well understood, they are thought to settle on surfaces more quickly in disturbed air. There are also some reports that the coronavirus can spread through ventilation systems in buildings.
A research had found that a standard surgical face mask was enough to considerably reduce the amount of virus escaping in the breath and coughs of people infected with different respiratory viruses, including a mild type of coronavirus, influenza and a rhinovirus that causes the common cold.
One of the reasons widespread, public face mask wearing is so important with Covid-19 has to do with the prevalence of asymptomatic carriers who can still spread the virus to others. It is estimated that anywhere from 6% to almost 18% of those infected can carry the virus without developing symptoms. Add to this an incubation period of around five days, but up to 14 days in some cases, before symptoms develop and even those who do go on to show signs of being contagious can spread the virus to a lot of people before they start to fall ill.
If everybody is wearing face masks that would mean infected and asymptomatic people are also wearing masks. That could help to reduce the amount of virus which gets into the environment and potentially causes infections."
Even wearing a damp homemade mask can reduce the number of droplets each of us emits while we speak.